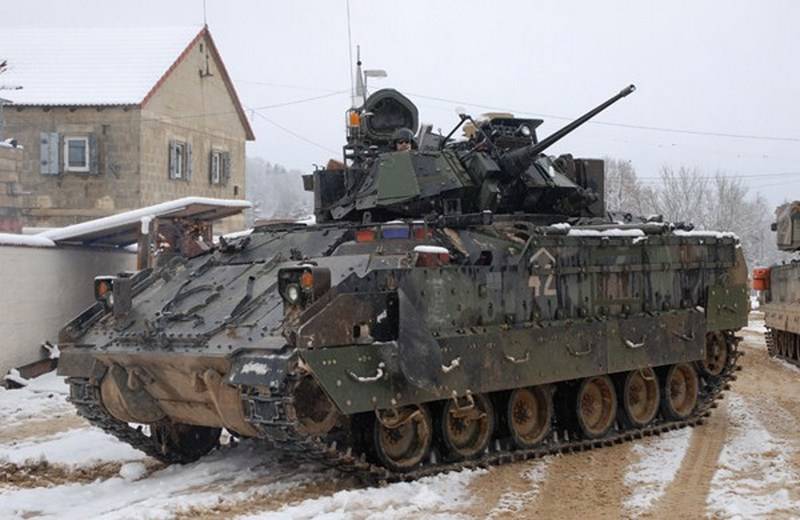 BMX M2A2 ODS Bradley from the US Army in Europe
The Armed Forces of Croatia will be armed with American infantry fighting vehicles M2A2 Bradley in the modification of ODS (Operation 'Desert Storm'). According to the bmpd blog, the equipment will be delivered from the presence of the US Army.
The Croatian army will receive the 84 BMP M2A2 ODS, of which 60 vehicles will go into service with the mechanized battalion, and the remaining 24 will be used as a source of spare parts. All equipment is transferred to the Americans free of charge within the framework of the European Recapitalization Incentive Program (ERIP), which is aimed at replacing Soviet-era weapons and equipment with more modern American-made models in Eastern and Southern Europe.
In addition to the free transfer of infantry fighting vehicles, the United States provides financial assistance in the amount of $ 25 million, which should be used to repair and partially modernize 60 combatant infantry fighting vehicles M2A2 ODS. Repair and modernization of the equipment will be made at the Croatian company Đuro Đaković Specijalna vozila (Slavonski Brod, a former Yugoslav plant for the production of
tanks
M-84).
Croatia will become the second foreign recipient of the Bradley BMP transferred from the presence of the US Army - earlier in 2017, the 32 M2A2 Bradley BMPs were transferred by the Americans to the Lebanese army.