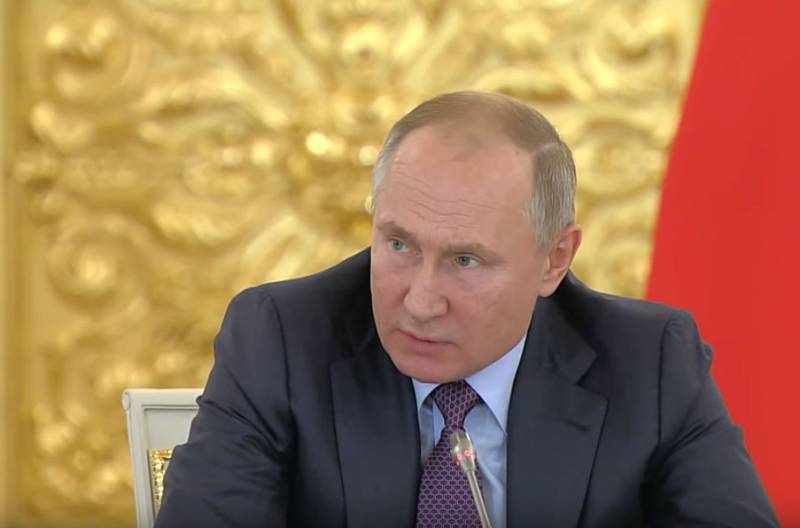 Some details of the negotiations in the so-called Norman format held in Paris continue to be published. One of the topics that is of particular concern to Ukrainian experts: why does the Russian president categorically refuse to change places in the Minsk agreements? The Ukrainian authorities tried to promote an option in which one of the first points would be to transfer the border between the Russian Federation and the republics of Donbass to Kiev control.
The statement of the Russian president made at a meeting in the framework of the Human Rights Council is cited. According to Vladimir Putin, the Russian side on the eve did not agree to change the clauses of the Minsk agreements for the reason that the Ukrainian radicals could go on to "purge" on the territory of LDNR.
Putin:
If Ukraine gains control of the border without observing the preliminary agreements laid down in Minsk, then a new Srebrenica may arise on the territory of the LPR and DPR due to Ukrainian nationalists. They can arrange it there.
It is worth noting that the president of Russia, as they say, didn't mention Srebrenica just for the sake of words, since in the West the events of the 1995 of the year in this city are recognized as genocide, moreover, noting that the NATO peacekeepers became his actual partners. We are talking about the Dutch military, who did not prevent the events that were unfolding in Srebrenica at the time of the fulfillment of their mission. Moreover, the Dutch court recognized the liability of the Dutch contingent.
This is because Ukraine insists on bringing peacekeepers to the border with Russia, and not to the LDNR-Ukraine border, where the armed conflict is taking place.
According to Vladimir Putin, in Russia they saw how Zelensky "discussed with the nationalists."
President of Russia:
It is not clear who is stronger there, and what can happen in general, who will lead these nationalists if they enter these territories.