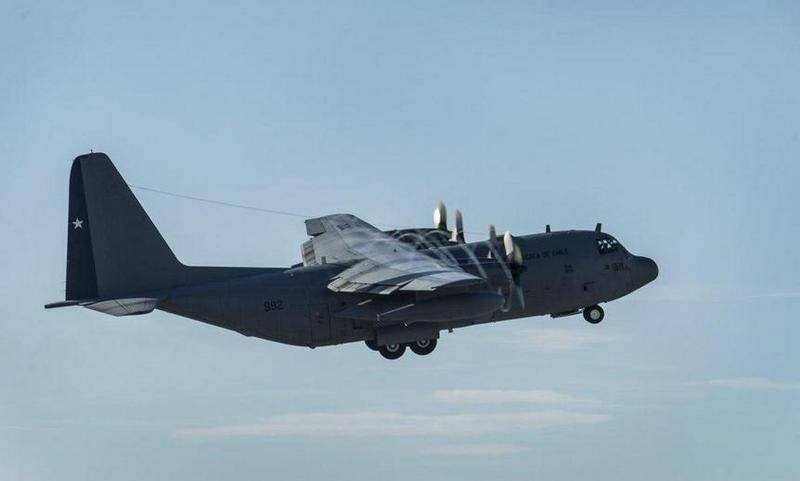 The Chilean air force found the C-130 Hercules military transport plane missing from the radar screens to be crashed. The country's authorities organized a search for a plane flying to Antarctica. This was reported on the country's Air Force Twitter page.
Chilean S-130 "Hercules" is recognized to have crashed after seven hours after losing contact with the crew. There were 38 people on board, including 17 crew members and 21 passengers. The plane flew to Antarctica, he transported personnel to service the pipeline, supplying fuel to one of the bases.
At the moment, it is known that C-130 flew from the Chabunko base in the city of Punta Arenas, located in the extreme south of the country, to the air base of the Antarctic station Arturo Prat, located in the South Shetland Islands on Monday at 16.55 local time (22.55 Moscow time) . Communication with the aircraft was lost in 18.13 (0.13 Moscow time). In the area of ​​the alleged crash, a search was organized to find possible survivors in which Chile's planes and ships are participating, Uruguay is ready to provide assistance.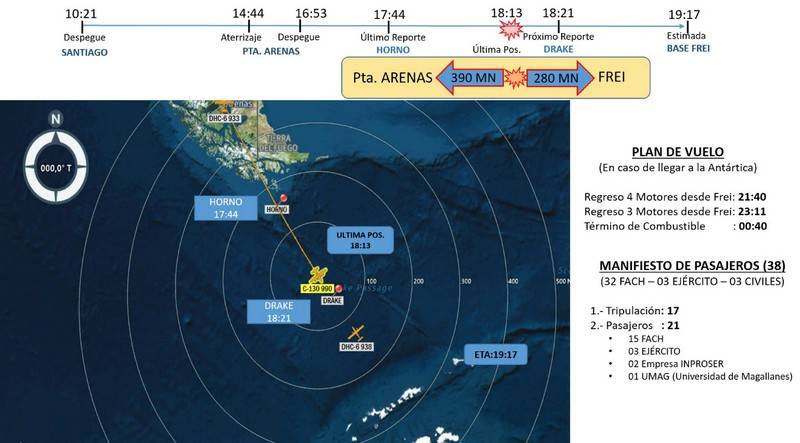 At the moment, we have three planes in the sky ... Two more F16 will be sent ... Uruguay contacted us and said that he would provide us with all the possibilities of air support that we expect to receive early in the morning
- said General Eduardo Mosqueiro, adding that the Air Force has four ships at its disposal, one of them is located directly in the right sector.