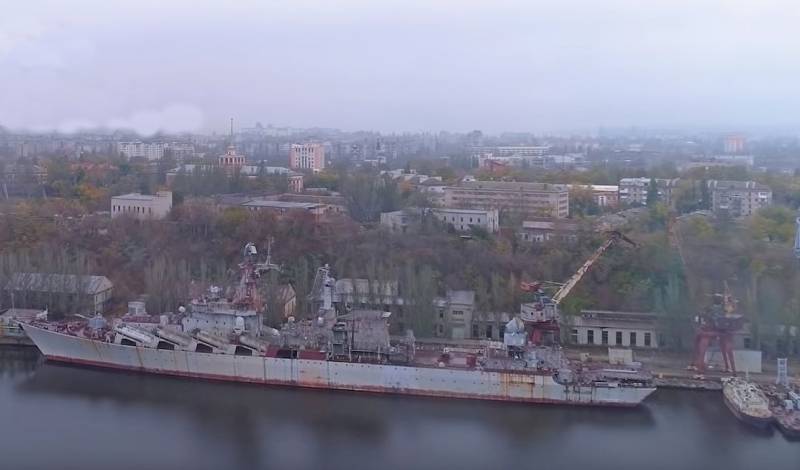 In the 2013 year, when relations between Russia and Ukraine were at a fairly acceptable level, which after the Maidan seems already unattainable, there was information about the possibility of acquiring a long-term cruiser for 1 billion rubles. However, according to newly voiced information, earlier Moscow offered a much larger amount. But the deal was disrupted by the fault of Kiev.
The Ukraine missile cruiser was built in 1984 as the Admiral
Fleet
Lobov. " He acquired a new name after the collapse of the Soviet Union. Then the leadership of the independent decided to rename the ship, as it intended to demonstrate the successes of the new independent power, building it on its own.
After launching in 1990, the cruiser continues to be at the outfitting berth. Since 2017, when the head of state Petro Poroshenko signed a decree, he expects disposal. But earlier Ukraine had a chance to earn substantial money on the sale of long-term construction: its excessive demanding prevented its implementation.
Already agreed: either 450, or 600 million dollars for this ship. To which the Ukrainian side replied: "only 800." To which they [the Russians] replied: "We will build a new one for 800"
- said Victor Stavitsky, one of the creators of the ship, as well as the entire Atlantes series (see video below with 10: 30).