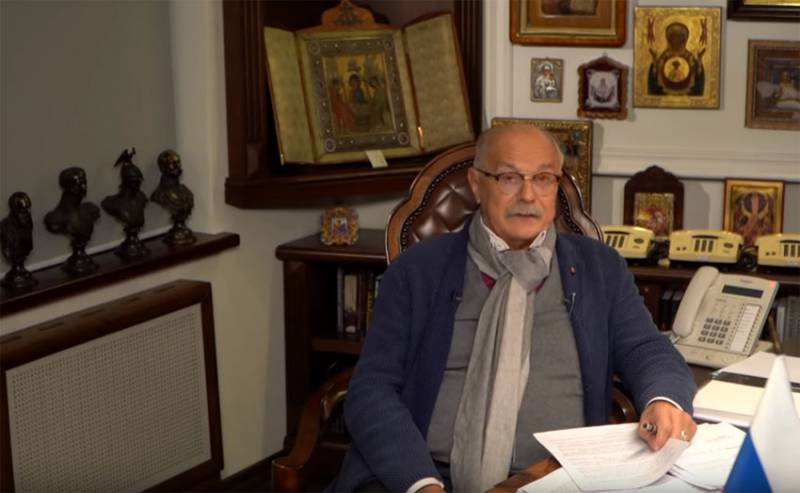 In the issue of the Besogon program, Nikita Mikhalkov touches on the strange attempts of Ukrainian censorship of films, including with his participation, attempts to rewrite
history
. We are talking, for example, about the film "Putin Witnesses", which was released for hire in Ukraine, in which Mikhalkov appears on several frames. And Ukrainian creators decided that the face of Nikita Mikhalkov should be "covered up", since the director "poses a threat to Ukraine".
Mikhalkov himself is ironic about this, citing the plot from the Soviet film "Cruel Romance", where he "covers up" his face.
Nikita Mikhalkov:
If I threaten a foreign state, then what kind of state is it? I understand that there are many programs and programs about Ukraine, where people make noise, shout at a friend. And we want to calmly understand the situation and understand what is happening, what is Crimea.
According to Mikhalkov, in an issue called Annexation of Truth, Russia is constantly being challenged:
We always owe someone. We owe Estonia, Latvia, we owe Ukraine. And for some reason no one recalls what was built in these countries for their well-being: shipyards, factories, factories, roads, etc. But this is not even about that. We are in the conditions of an information war of a certain meaning.
The film director in the plot examines the history of Crimea after the First World War, the processes that took place on the peninsula, the points of the first Soviet constitution from the 1918 of the year - all that definitely shows: Crimea had nothing to do with Ukraine.