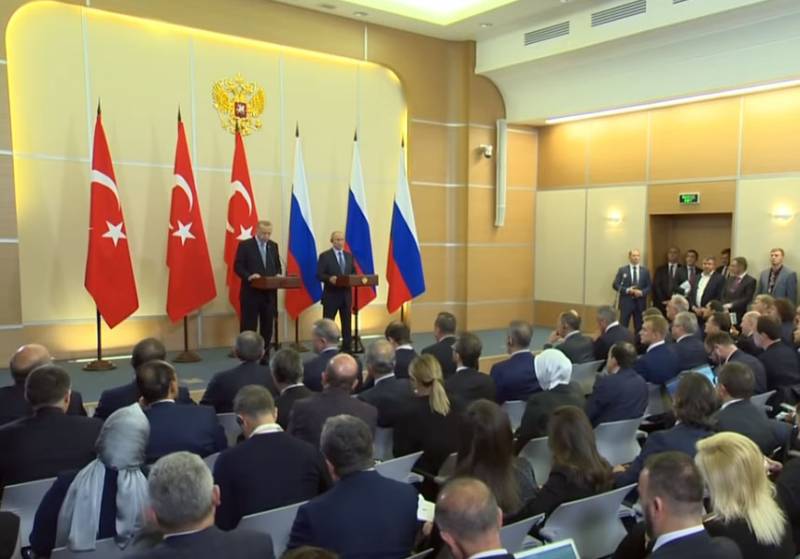 It became known about the invitation to visit Moscow on 9 in May 2020, sent to Turkish President Recep Erdogan. The Turkish president is invited by the Russian authorities to take part in the parade, which will be held on Red Square on the day of the celebration of the 75 anniversary of the Victory over Nazi Germany.
According to the newspaper
"News"
, the transfer of the invitation was confirmed by the Russian diplomatic mission in Ankara. At the moment, a response is expected from the secretariat of the President of Turkey.
Recall that earlier a similar invitation was sent to US President Donald Trump. Although experts are inclined to believe that for Trump the very fact of visiting the Russian capital on Victory Day may be another reason for his political opponents to accuse the US president of "close contacts with Moscow." Trump himself some time ago accepted an invitation from Vladimir Putin, but he noted that he was unlikely to be able to visit Moscow on 9 on May 2020 due to the election campaign.
To date, the presidents of Belarus, Moldova, Venezuela, Serbia, the Czech Republic, France, and the Prime Minister of India have confirmed their readiness to arrive in the Russian capital to celebrate the 75 anniversary of Victory in the Great Patriotic War.
At the Victory Parade they promise the passage of convoys of military personnel of the armed forces of a number of countries that were members of the anti-Hitler coalition.