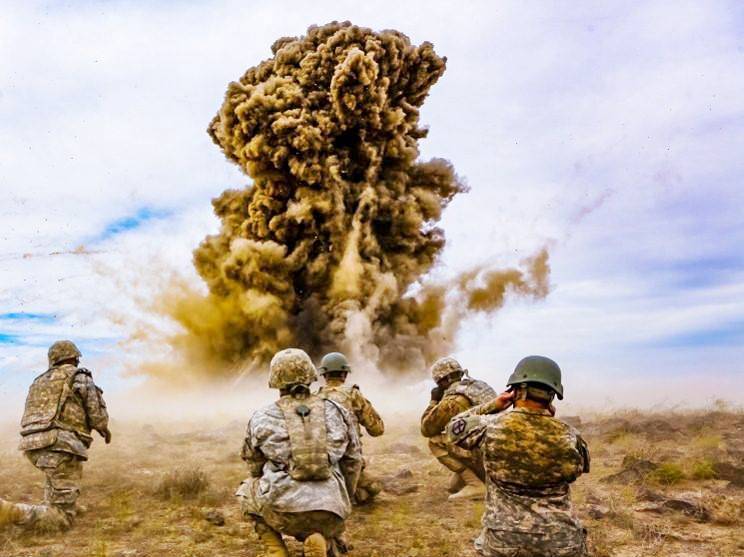 Five missiles fell on the Iraqi Ain Assad air base, where US troops are stationed, the Israeli newspaper Haaretz reports. The incident occurred in the province of Anbar, in the west of Iraq. Information on casualties and destruction is currently missing.
The publication notes that a high-ranking American general Mark Milli visited the country a week before against the backdrop of large-scale anti-government protests. Some experts believe that popular rallies now taking place in the Middle East, including Iran, can give the United States a chance to reduce Tehran's regional influence. However, it is also noted that in a different scenario, mass unrest has every chance of harming the American interests themselves.
Everyone who looks at popular protests in the Middle East should remember that we rarely have an idea of ​​how they will go next.
- leads the publication the opinion of John Alterman, an expert on the Middle East.
About who exactly can stand behind the shelling of the Ain Assad military base has not yet been reported. It is noted that we are probably talking about unguided missiles.
More than 5000 US troops are currently in Iraq. Baghdad officially opposes any additional US presence on its territory.
Iraq is not a champion in the number of US troops. Much more US military take Japan, South Korea, Germany, Italy and Britain.