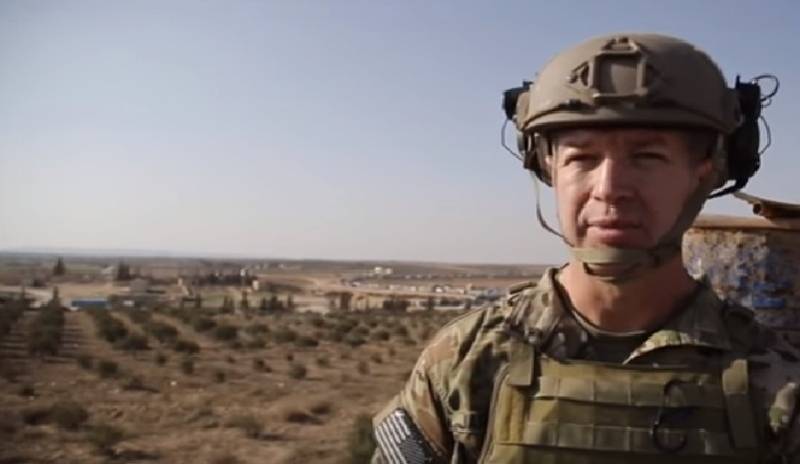 Representatives of the Kurdish armed groups said that the US military contingent "returned" to the north-east of Syria. It is reported by RIA
News
with reference to the representative of the SDS K. Gabriel. According to him, US troops are working together with the Syrian Democratic Forces in the province of Deir ez-Zor.
At the same time, it is stated that this is not only a joint "protection" of oil fields in Syria. If you believe the representative of the SDS, then joint work is also being conducted to track down the terrorists of the Islamic State (* prohibited in the Russian Federation) in the northeastern regions of Syria.
In addition to the province of Deir ez-Zor, the US military, according to a source, reappeared in Hasek province, from where the American contingent had previously been withdrawn. It is stated that US troops operate in conjunction with Kurdish units.
There is currently no confirmation from the United States of these data.
Against this background, from Syria there are reports of disagreements between Washington and the countries of Europe. Disagreements are associated with captured ISIS * fighters, many of whom continue to be in camps in Syrian and Iraqi territories. The USA says that European countries should "take their citizens away" (if the militants have citizenship of one or another European state), and in Europe they believe that terrorists should be tried on the territory of the countries in which they committed crimes - that is, in Iraq and Syria.
It is noteworthy that the SDS, like the Americans, advocates that the countries of Europe "repatriate" their citizens from among the Ishilovites, noting that the Kurds are forced to spend impressive amounts on their protection and maintenance in the camps.