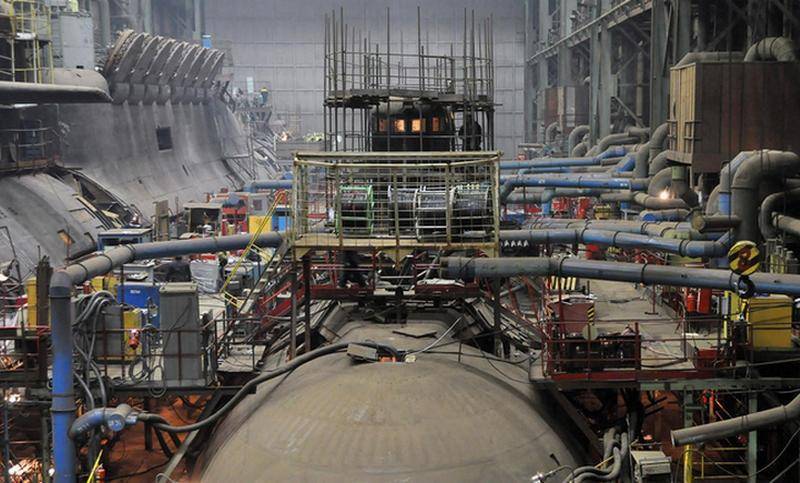 Repair work began on the AC-31 Losharik special-purpose nuclear submarine damaged in a fire. This was reported by TASS with reference to two sources in the military-industrial complex of Russia.
According to the agency, Zvezdochka ship repair center specialists are preparing a submarine for unloading nuclear fuel, which will be produced closer to the end of the year. After deactivation of the submarine, work will continue.
On the "Asterisk" began work with the AC-31. Now preparations are underway for the unloading of the active zone of the submarine's nuclear reactor, which was not damaged by fire. The extraction of the zone may begin before the end of December
According to the second source, after the unloading of nuclear fuel, the titanium hull and the interior of the submarine will begin to be detected to determine the volume and timing of work. Only after carrying out all these procedures will the direct repair of the submarine begin.
Earlier it was reported that the deep-sea vehicle AC-31 suffered significant damage. Fire damaged all electronic equipment, automation, acoustic and navigation systems. Subject to replacement crew life support system. Even the titanium case suffered. The submarine was delivered to Zvezdochka in early November.
Recall that on July 1, a fire broke out aboard the AS-31 deep-sea vehicle located in the Barents Sea, which claimed the lives of 14 submariners. The submarine was saved, after which it was delivered to the naval base in Severomorsk, where a commission began to work to establish the causes of the disaster.
Defense Minister Sergei Shoigu set the task to return the AC-31 as soon as possible.