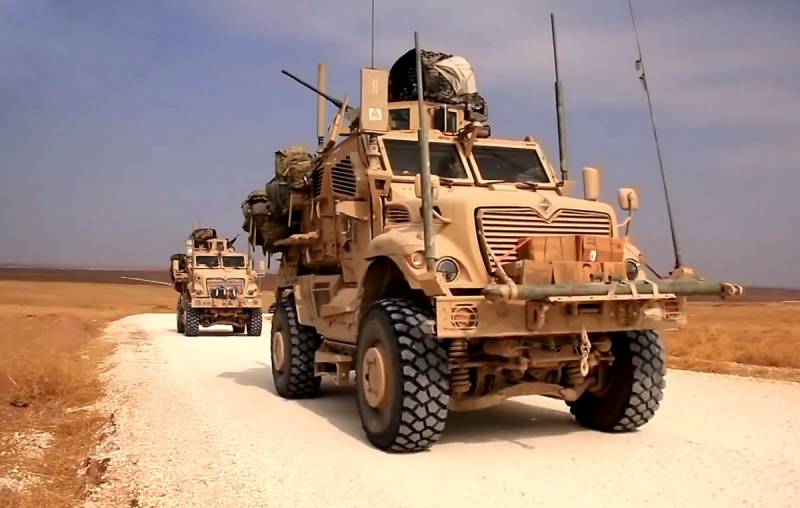 The US military contingent in Syria began the concentration of military armored vehicles in the oil field in the north-east of the country. The deployment of military equipment in the Rumeilan region of Al-Hasake province was reported by Syrian state television.
According to the channel, the US military is deploying armored vehicles near the oil fields in the Rumeilan region, where the richest oil fields are in Syria. According to available information, the equipment was transferred from the positions of the American army in the north of Raqqah province and the west of Al Hasekah province.
US occupation forces deployed dozens of vehicles in an area near oil fields
- the TV channel said.
Syrian confirms this information
news
SANA agency. According to the agency, the Americans deployed dozens of armored vehicles in the north-east of the country. At the same time, it is not specified what kind of equipment was transferred to the oil fields.
In early November, US President Donald Trump approved the expansion of the mission to "protect" oil fields in eastern Syria. This decision implies the presence on the Syrian territory of hundreds of American military personnel, who, together with the Kurdish military units, will patrol a significant territory from Deir ez-Zor to Al-Hasaki.
Earlier, US Secretary of Defense Mark Esper said the US army would "protect oil fields" from "Islamic state terrorists" (banned in Russia) and would respond by force to any attempts to seize the fields. At the same time, the United States does not intend to admit to them either Syrians or Russians. At the same time, the head of the Pentagon emphasized that the American military contingent will strike at all who encroached on oil production, the proceeds from the sale of which "goes exclusively to the development of local communities."
According to the Russian Ministry of Defense, the United States illegally extracts Syrian oil and exports it to neighboring countries for refining, having a monthly income of more than 30 million dollars.