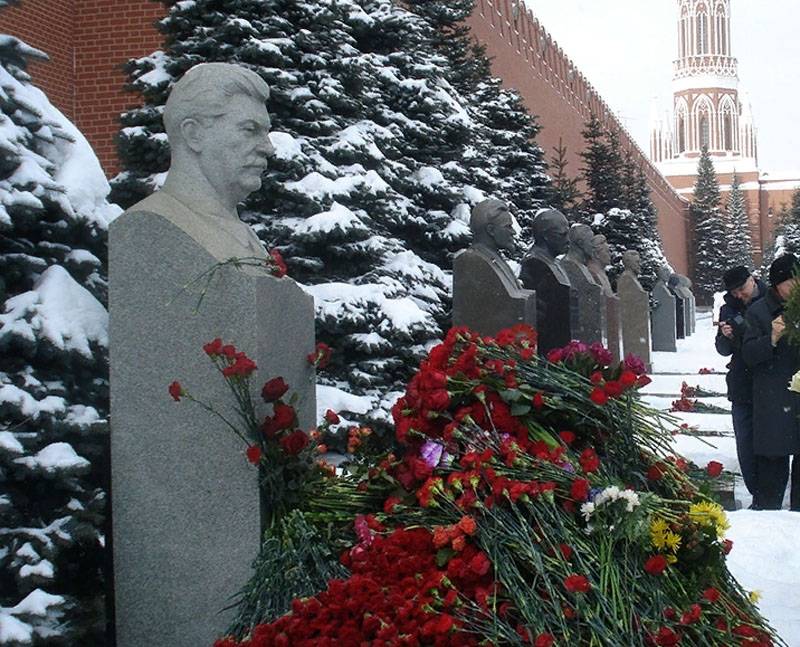 Sometimes the question arises: why do historians, public figures, especially oppositional elites constantly talk about how many people in our country died at the hands of the "tyrant-Stalin", but it is extremely rare to hear arguments about how many human lives have been claimed and broken perestroika and subsequent events.
If you pay attention to the allegations of "crimes of the Stalinist regime", and especially if you get acquainted with the interpretations of the events of those years in Western sources, you can get incredible values ​​about the "tens of millions of victims." This research in the field of "mathematics" of the victims of the Stalinist repressions does not stand up to criticism if you seriously study the documents.
But for many people, the stuffing of Western historians becomes the ultimate truth, and therefore this myth is alive of the countless millions of people shot in Stalin's dungeons. This myth is enduring. And they exploit it primarily for the reason to try to put an equal sign between the Soviet leader Joseph Stalin and Adolf Hitler. They are trying to fuel the myth with statements about the "identity of personality cults" in the Third Reich and the USSR. What kind of "identity" can we talk about when (the simplest reverse example) for the Soviet people, the head of state was Comrade Stalin, and for representatives of the people of Nazi Germany "my Fuhrer". The phrase "leader" was also used in the USSR, but it is hard to imagine that Soviet citizens would call Joseph Stalin "my leader".
In a video released last year on the channel "Ears wave the donkey," political analyst and political contestant Oleg Matveychev raises the question of "how many people killed Stalin?". The video presents the judgments on this score of ordinary Russians, who call completely different numbers. The plot also presents interesting facts.