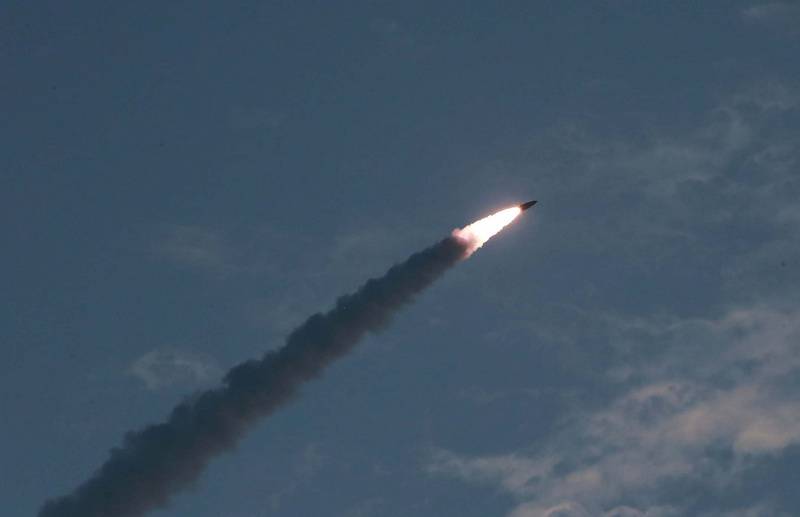 North Korea continues to test the latest missile weapons. The Joint Commission of Chiefs of Staff of South Korea reported on the next launch of an "unidentified shell", reports
news
Renhap Agency.
According to the South Korean military, the DPRK carried out another ammunition launch, the type of which could not be established. Currently, Seoul is analyzing data obtained during the launch of North Korean ammunition in order to establish its modification.
North Korea launched an unidentified shell
- The report of the Joint Chiefs of Staff of South Korea said.
Information about the launch is also confirmed by the Japanese military, who said that unidentified ammunition fell outside the exclusive economic zone of Japan. No further details are provided.
Note that this launch is already the twelfth made by the North Korean military since May of this year. According to an analysis by the Japanese military, North Korea is testing three new types of missiles. Of the previous 4 launches, rockets of the new short-range modification with solid fuels, similar to Iskander missiles, have been tested times. Also tested were shells, called Pyongyang "super-large multiple launch rocket system." And the third modification of the missiles were shells resembling the American tactical missile system ATACMS.