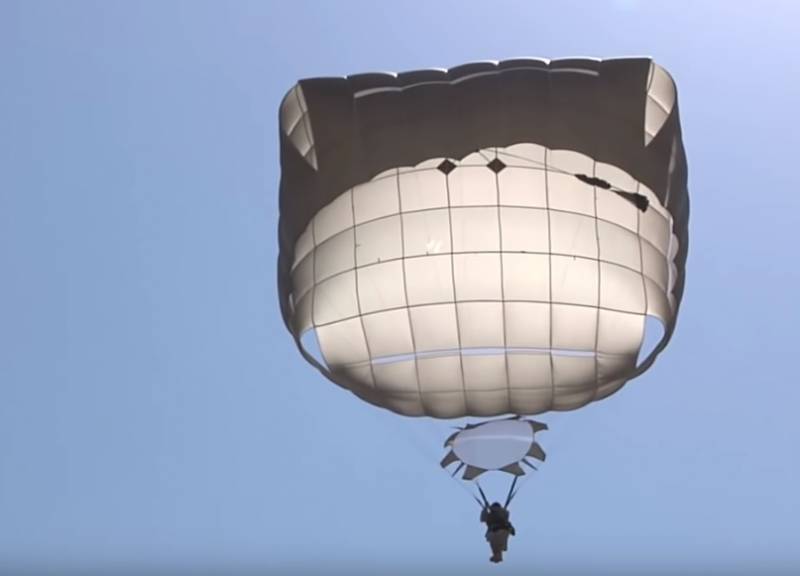 Scandalous proceedings continue in Poland
stories
that happened with a former soldier of the Polish army, who at one time participated in operations in Iraq and Yugoslavia, as well as with his friend - an employee of the Polish police. It's about a man named Ireneus Michalik - a fairly well-known person in Poland.
This man got into a scandal due to the fact that his participation (together with a police officer) in frauds with parachutes of the American army was revealed. This is written by the Polish portal
Onet
.
In the Polish media it is reported that Mikhalik, who resigned several years ago, organized a family business, which consists of tailoring backpacks, uniforms, bags and other accessories for the police and members of hunting clubs. Also, the family of a retired Polish soldier owns a private shooting range, frequent visitors of which are people who are directly related to law enforcement agencies. Policeman Przemyslaw Nokon, who visited the shooting range, suggested "expanding" the business - selling decommissioned American parachutes to various Polish flying clubs.
The story began to unwind several years ago, when in Poland a plane crashed with 12 paratroopers on board. Despite the fact that the paratroopers had equipment, only one of them survived as a result of the crash.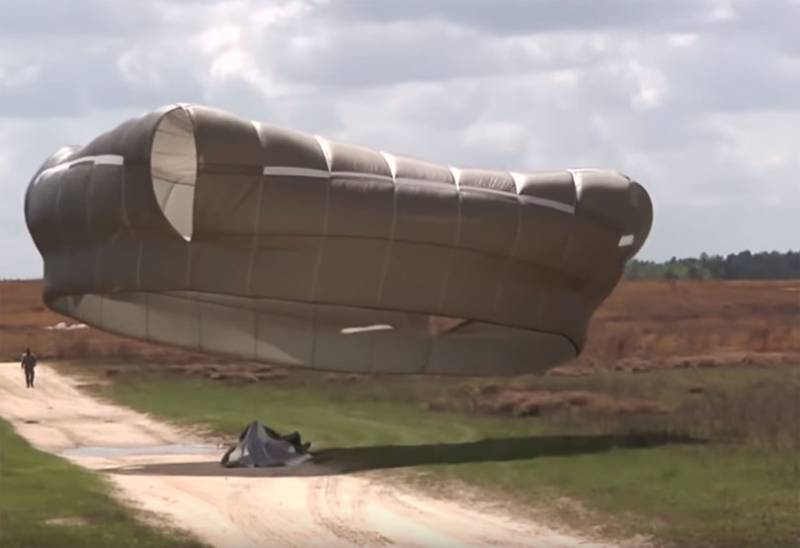 During the investigation of that catastrophe, it was found that parachutes could have defects, and numerous.
The story itself: a Polish police officer Przemyslaw Nokon conspired with the aforementioned Mikhalik in order to search for a man in the American commandos (which Mikhalik had previously served with) to sell decommissioned American parachutes to Poland. Mikhalik promised to help, and Nokon promised to take over all the questions on the import of parachutes previously operated in the US airborne units.
The problem was that even after the parachutes were written off in the US Army, they could not be taken abroad. But there was one technical loophole: it is impossible if they are intact and in the category of "military property", and if they are defective, then there are options. Parachutes should at least be deprived of paraphernalia and other "military component". Not only that, if parachutes are listed as military, then the import duty to the EU on them is over 30%.
In other words, Polish "entrepreneurs" needed a man who in the USA would "turn" military parachutes into civilian ones and submit them for sale. And such a man was found. It turned out to be a representative of the US National Guard, who was involved in the decommissioning of military property in Alaska. Parachutes were transferred to the category of "civilian" with the mark "for subsequent use when shooting films." But a new problem arose - with the transportation of goods in Poland in large quantities. It is unlikely that US customs would believe that Poland was going to shoot some kind of large-scale movie, where hundreds of American decommissioned parachutes with defects were needed.
Further, the story developed as follows: from Germany to Poland, a contingent of American troops is being transferred, among which there is an ethnic Pole. He is invited privately to shoot at the Mikhalik shooting range. An acquaintance is made, during which an American soldier is told about a "small problem for doing business." He promises to help, but demands that his spouse be introduced to the business. The Poles agreed.
Subsequently, it became clear that the American soldier of Polish descent, after retiring, himself planned to stay in Poland and engage in a profitable business for the delivery of decommissioned property of the US Army.
As a result, the scheme has acquired a complex form. In the US state of California, a "laying company" was created, which acquired decommissioned parachutes with defects, as it were, for the needs of Hollywood. This turned out to be necessary to avert suspicion from the mentioned person in Alaska. Next, parachutes went from California to German Stuttgart - to the very base to the state of which an American soldier was assigned, who agreed to a scam. Already from there parachutes were delivered to Poland.
As a result, defective parachutes, each of which was imported into Poland at a price of approximately 120 dollars, were sold in this country at 3,5-3,8 thousand dollars after the "repair". Repair was carried out in the workshop of Mikhalik. It turns out that inserts from another fabric were sewn into the domes, they tried to "assemble" one of several parachutes, allowed the removal of parts of the emergency parachute system. The work was carried out by girls who had no idea about the real structure of the American army parachute systems. Nokon begins supplying such parachutes to flying clubs. And Mikhalik, allegedly, claims that no one will jump with such parachutes, they will be exclusively as props.
As a result, the investigation into the disasters with the death of paratroopers and the machinations of "entrepreneurs" is still ongoing in Poland. It is also known that an American soldier of Polish descent resigned in May, and his wife is no longer listed in the management system of the very business in question.