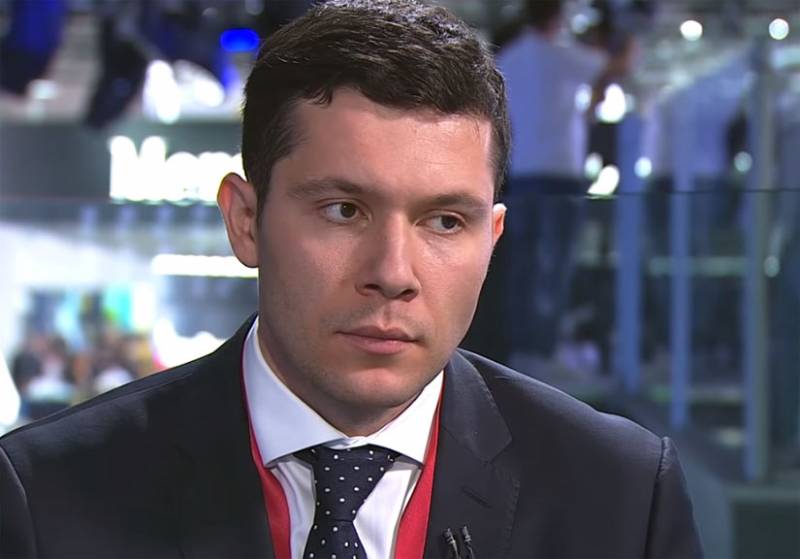 The head of the Kaliningrad region, Anton Alikhanov, commented on the statement of the President of the Republic of Belarus regarding "our region". Recall that on the eve of Alexander Lukashenko called the Kaliningrad region "ours", adding that Belarus "was responsible and is responsible" for it.
Anton Alikhanov in response to this noted that Belarus in this case is also "ours, since we are brothers". According to Alikhanov, good ties were established between the Kaliningrad region and Belarus at different levels: "both human and entrepreneurial".
Governor of the Kaliningrad region for RBC:
Alexander Grigoryevich didn't mean anything bad (...) I can say that Belarus is also ours - in the sense that it is a brotherly people. Brothers do not call each other strangers. We are responsible for each other.
The head of the region emphasized that economic cooperation between the region and the Republic of Belarus is actively developing, and trade has doubled over the past two years.
Recall that on the eve of the president of Belarus also noted that he wants to build partnerships with the European Union. Lukashenko made such a statement at a meeting with the foreign ministers of Finland and Sweden. At the same time, the President of Belarus called Finland and Sweden the "economic model" for the Republic of Belarus.
BelTA Material: