The United States managed to bring the firing range to 50 km with a new projectile, designated the Excalibur N5. Fire was fired from the MK45 Mod. 4, which in its basic version is able to effectively hit a distance of 15-16 km. At the same time, low firing accuracy is observed, leading to overuse of shells.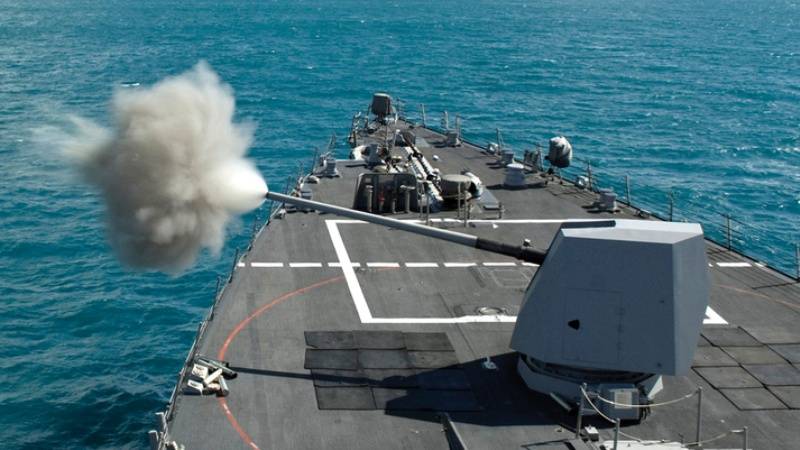 The caliber of the new ammunition is 127 mm. Its development was entrusted to Raytheon. A special navigation system has been created for the projectile, implemented via the GPS channel. It makes it possible to conduct accurate fire, despite the increased range to 48,1 km. During the last test, a satisfactory result was announced.
According to a Raytheon spokesman, the Mk45 Mod 4 gun acquired the ability to hit targets at a distance three times the range of the AK-176MA system, which is the most advanced artillery system available to the Russian Navy.
This product was created on the basis of AK-176, used since 1979 year. The new modification fires at a distance of 15 km with a rate of 124 rounds per minute. One of the main differences from the American Mk45 is the AK-176MA caliber, which is only 76 mm.