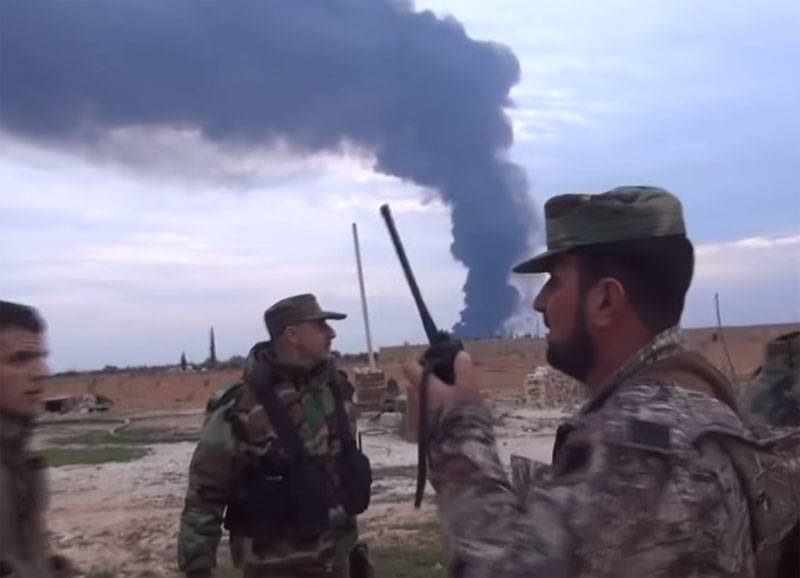 The Syrian government army made an attempt to attack the positions of militants in the southeastern part of Idlib province. The CAA began military operations in response to the ongoing provocations by militants, constantly firing at locations of government forces.
The offensive command decided to start at night. Special forces — the 25th Special Forces Brigade (formerly Tiger Force) —were involved in the attack on the positions of the militants.
Fighters of General Suheil al-Hasan attacked the positions of terrorists in the area of ​​the settlement of Umm-Halahil. The main wave of the offensive came from the town of Musharif, which had previously come under the full control of the SAA.
After inflicting several attacks on the militants near Umm-Halahil, the fighters of the 25-th special brigade of the SAA entered the city. The militants, realizing that further resistance is futile, abandoned their previous positions.
In order to prevent terrorists from regrouping in the vicinity of the city, the Syrian forces continued the offensive after a short break.
The main task assigned by the command to the detachments participating in the offensive is the phased taking of terrorist positions along key roads with simultaneous closure of the militants' supplies. In addition, the SAA will make efforts to free the city of Maaret al-Nuuman from terrorists.