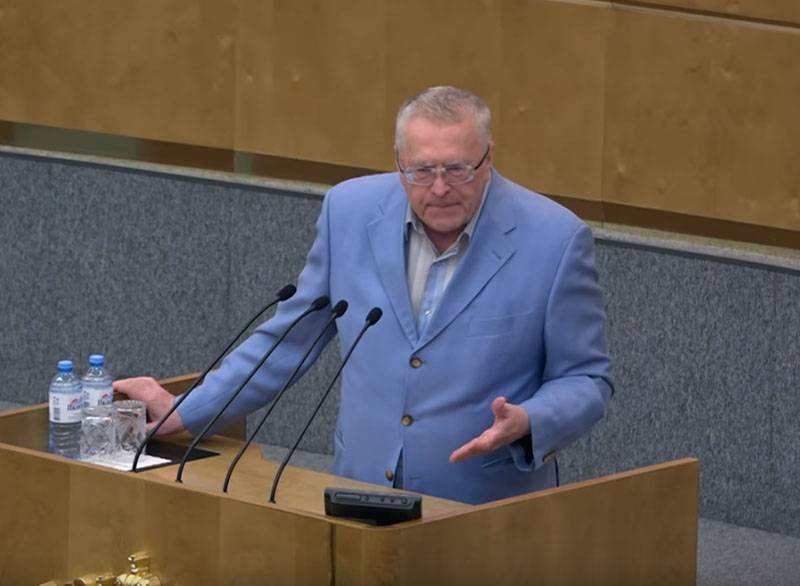 The leader of the Liberal Democratic Party is going to submit to the State Duma a bill providing for amendments to the Russian criminal law. We are talking about an initiative to amend Article 37 of the Criminal Code of the Russian Federation.
The initiative of Vladimir Zhirinovsky is described by the Izvestia newspaper. It is noted that the bill involves expanding the rights of citizens to self-defense. According to Zhirinovsky, many Russians who defended themselves, their family, or their home from bandits, robbers, rapists, often find themselves in the dock. The reason is the excess of the limits of necessary self-defense. So, in the 2017-2018 years, a total of more than 1,6 thousand Russians were sentenced for this.
Vladimir Zhirinovsky notes that today the assessments of both the very threat to life, health, property of a person, and the limits of the very permissible self-defense are blurred.
The LDPR leader cited American law as an example, where illegal entry into private territory allows, in fact, any rebuff. At our place, as Vladimir Zhirinovsky notes, theoretically, a citizen should "wait" until he is stabbed or shot at in order to be entitled to retaliation.
From the material:
A person in such a situation protects himself, his life, the life of loved ones, and you can not judge him for it.
In the State Duma, as they say
"News"
, the parties "United Russia" and "Fair Russia" promised to carefully study the bill after it was introduced by the Liberal Democratic Party. The Communist Party said that expanding the boundaries of permissible self-defense is impractical, otherwise "it will be like in the USA, where someone constantly shoots in the streets, in schools." Such a statement from the Communist Party made Vladimir Kolomeytsev - the first deputy chairman of the faction.