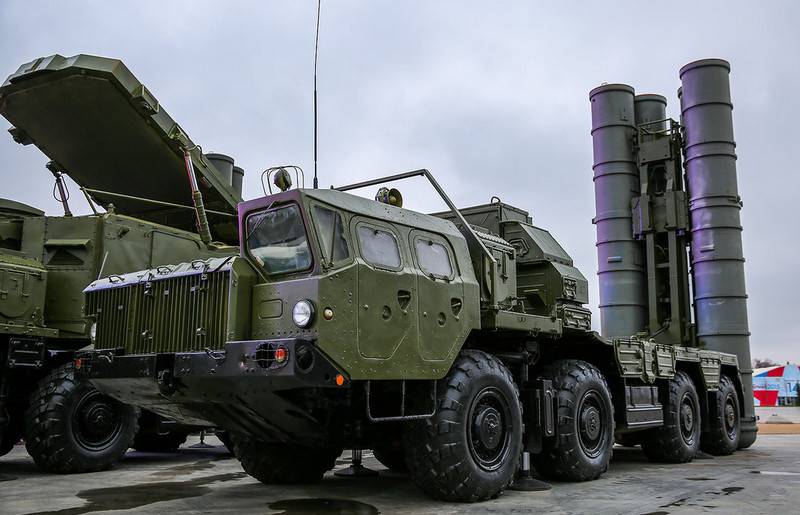 The final batch of military equipment of the deeply modernized anti-aircraft missile system S-300ПМ-2 entered service with the regiment of the Leningrad Army Air Force and Air Defense stationed near Voronezh. This was reported by the press service of ZVO.
According to the report, the second divisional kit of the upgraded S-300ПМ-2 air defense missile system entered the air defense zone, thereby completing the rearmament of the regiment. In the near future, the personnel will receive the received equipment and prepare it for taking up combat duty
The receipt of military equipment of the second division completes the rearmament program of the regiment into a modernized complex that meets modern standards. In the near future, the calculations of the S-300ПМ-2 air defense division will take up combat duty for the protection of air borders
- said in a statement.
The S-300PM-2 Favorit air defense system is designed for highly effective defense of administrative, industrial and military installations against massive attacks by modern and promising aircraft, strategic cruise missiles, tactical and operational-tactical ballistic missiles and other means of air attack, including non-strategic ballistic missiles , in the entire range of heights and speeds of their combat use.
C-300PM-2 is a further development of C-300 systems. Combat capabilities increased due to the creation of a new missile that has increased effectiveness in hitting ballistic targets at ranges up to 40 km, providing for undermining the combat charge of the target, increasing the far boundary of the zone of destruction of aerodynamic targets to 200 km, including when firing after it, expanding the information capabilities of the command post systems for the detection and tracking of ballistic targets while maintaining the sector for detecting aerodynamic targets.