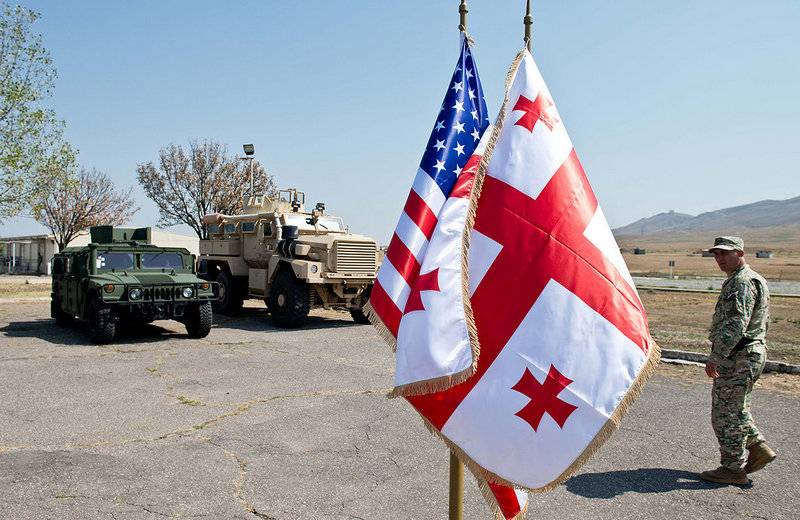 The United States and Georgia have a new defense cooperation framework agreement. The document was signed by US First Deputy Secretary of Defense David Norkvist and Georgian Minister of Defense Irakli Garibashvili. This was reported by Vzglyad with reference to its own correspondent in Tbilisi.
According to the publication, the head of the Georgian military department Irakli Garibashvili arrived in the United States on an official visit, the main task of which was to sign a new agreement on military cooperation for the next three years to replace the previous one, which was in effect from 2016 to 2019.
Under the new agreement, the United States will continue to reform Georgia's armed forces, help strengthen territorial defense, and continue to conduct joint military exercises, including large-scale ones. Perhaps the construction of a military airfield at the Vaziani base near Tbilisi. Other details of the contract are not given.
As part of the expired agreement, the US prepared nine battalions for the Georgian army and helped with various weapons, including the transfer of anti-tank systems of the Javelin system.
First Deputy Secretary of Defense David Norkvist, regarding the signing of a new military agreement with Georgia, said that "cooperation between the two countries in the military sphere is moving to a whole new level."
Previously, retired US lieutenant general Ben Hodges said in an interview with the Voice of America Georgian service that one of the best guarantees for Georgia's defense would be to increase the US military presence in the country. He emphasized that the Georgian government should continue to strengthen its defense and develop methods to "deter the Kremlin" so that Russia does not decide to conduct a large-scale operation in Georgia.
"Georgia must be able to restrain Russia before the allies come to the rescue"
- said Hodges.