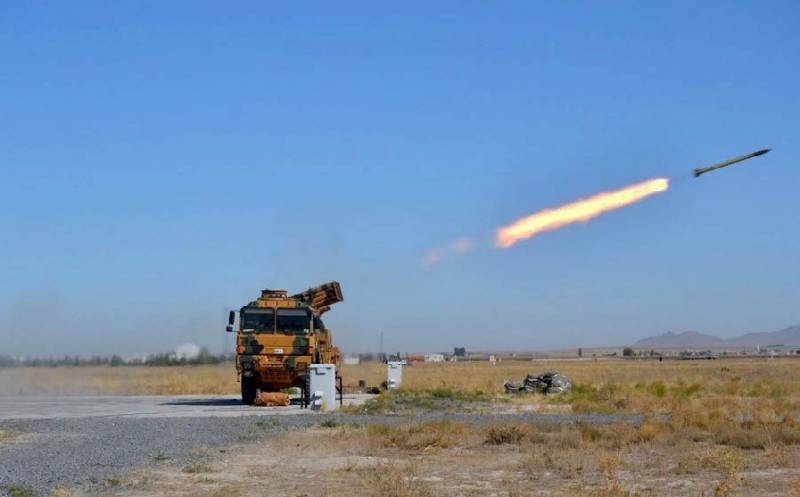 Kurdish armed groups continue to remain in the 30-km zone in northern Syria, although Washington previously stated that they are the guarantors of the withdrawal of the so-called Syrian democratic forces. In the same zone are the main opponents of the SDS - the Turkish military and armed groups controlled by them, calling themselves the Syrian Free Army (SSA). Such a neighborhood inevitably leads to clashes.
Against this background, media controlled by Kurdish formations come out with materials explaining why it is precisely talking about the 30-kilometer-controlled zone in northern Syria in Ankara. Earlier it was reported that this zone reaches the M-4 highway, which actually separates the very north of Syria from other regions in several provinces of the SAR, including Aleppo and Hasek.
The Kurds say that it is extremely important for Turkish troops to enter the M-4 highway and take control of it in order to control the transport of goods (including oil) from the east to the Mediterranean coast. When M-4 in the northern regions of the SAR was under the "joint" control of the Kurds and the US military, the volume of cargo transportation along this highway increased. This led to a simultaneous decrease in freight traffic through Turkey.
Kurdish sources:
If the Turks needed a "security zone" or territory for the resettlement of Syrian refugees, then they could manage, for example, with an 15 or 20-kilometer zone.
For reference: M-4 is, in fact, a cross-border transport artery. She goes from Iraq through the Syrian Kamyshly in the direction of Manbij and the largest city of SAR Aleppo. The supply of Kurdish troops was going along this section. Further, the route goes in the direction of Idlib, leaving on the M-5. Ultimately, the road leads to Latakia, to the Mediterranean ports.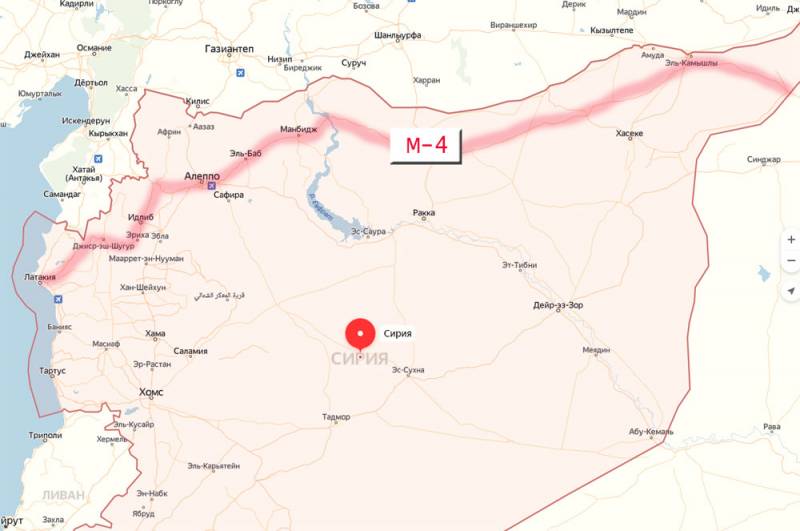 In Syrian Kurdistan, they say that Turkish troops and pro-Turkish forces initially began fighting in key areas, allowing quick access to the M-4, with the subsequent opportunity to create their strong points there. We are talking about such cities and towns as Arisha, Kashimiya, Rashidiya, Debs and some others.
It is stated that the transfer of M-4 to Turkish control is "Erdogan's plan to expand Turkish influence and pursue neo-Ottoman ambitions."
In Turkey itself, they did not initially hide the fact that the M-4 highway is really important for them, but not only to gain control over freight traffic (oil traffic), but in order to stop the supply of YPG / PYD.