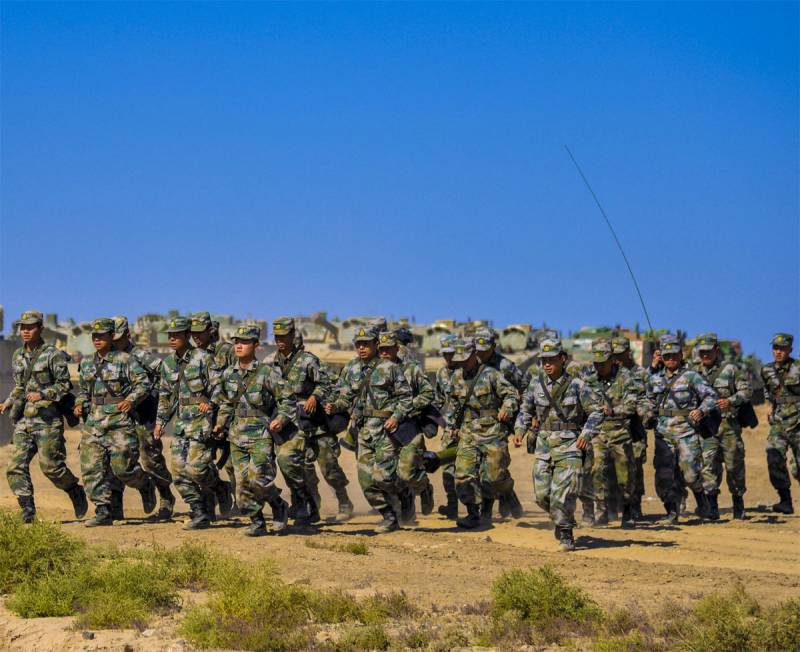 It became known about the dispatch of Chinese troops to Africa. According to the Chinese press, initially it was about 240 troops of the infantry battalion deployed in Zhangjiakou (Hebei Province of China). The goals are named.
It is reported that the Chinese military command decided to send their troops to South Sudan as representatives of an extensive peacekeeping contingent. And the 240 military from the PRC is only the first link of the Chinese military who arrive in South Sudan as peacekeepers. In total, the PLA (People's Liberation Army of China) is sending about 700 of its troops to this African country - the entire personnel of the mentioned infantry battalion from Zhangjiakou.
The Chinese military command reports that it is the most representative Chinese peacekeeping mission in South Sudan. It will last exactly a year.
The tasks of the Chinese military, as noted in the PLA, will include patrolling in agreed areas, guarding important facilities, curbing the occurrence of armed conflicts, restoring order in "difficult zones" and other security tasks.
Before being sent to South Sudan, Chinese servicemen were said to have undergone three-month special training, as well as psychological testing. This was reported by the commander of the infantry battalion Khan Tao.
Recall that in Africa there is so far the only Chinese foreign military base. It is located in the state of Djibouti. There is also a US military base. Moreover, the Pentagon has repeatedly demonstrated irritation in connection with such a neighborhood.