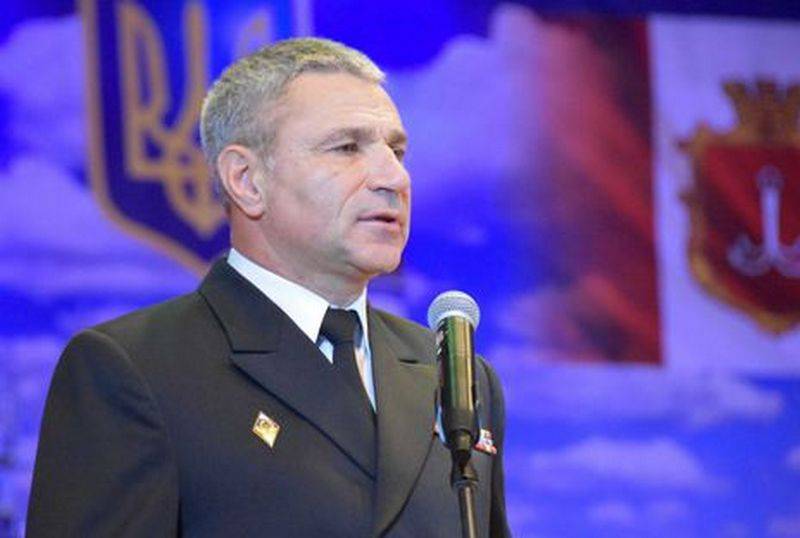 Ukrainian ships returned by Russia to Ukraine after illegal confiscation are not on track, because the Russians "killed them." This statement was made on Wednesday by the commander of the Naval Forces of Ukraine, Admiral Igor Voronchenko.
According to the Ukrainian admiral, Berdyansk and Nikopol small armored artillery boats returned by Russia after confiscation, as well as the Yana Kapu tugboat, have not yet arrived at the destination port, as they are being towed in low speed. Voronchenko called the reason "barbaric attitude" of the Russians, who "killed the ships." The Commander-in-Chief of the Navy declared that the Russian side allegedly took everything off the boats, including toilet bowls and sockets.
They only approach territorial waters; in 16 hours they only fit. This is a tow: the speed is very low, they do not go under their own power. The Russians ditched them: they even took off the ceiling lights, sockets and toilets
- said Voronchenko.
He threatened to "tell and show the world the barbaric attitude of Russians" to confiscated Ukrainian equipment.
Earlier, the Russian Foreign Ministry announced the transfer on November 18 to Ukraine of three Ukrainian ships, which in November 2018 violated the border of the Russian Federation during the deliberate provocation of Kiev in the Kerch Strait and were detained by Russian law enforcement agencies.
In Kiev, they immediately declared that Russia had allegedly looted the boats and the tugboat. The Ukrainian Foreign Ministry promised to "carefully check" the configuration of the returned ships.