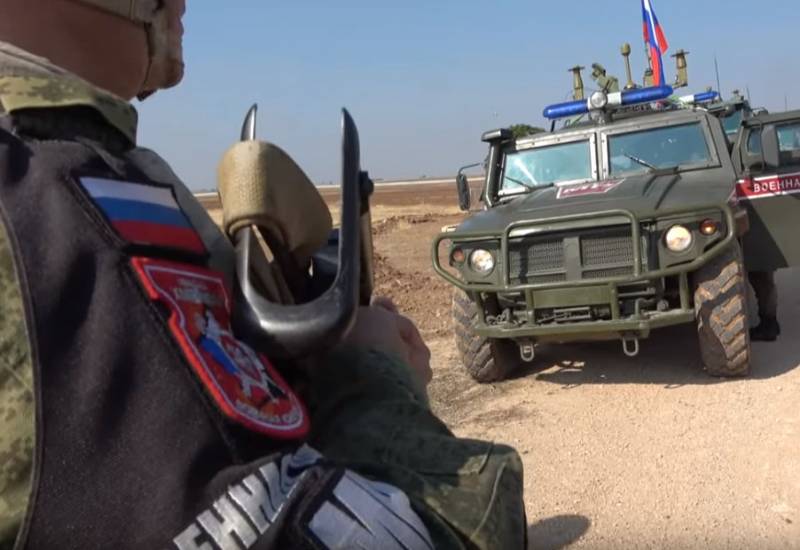 Ankara spoke about attacks on Turkish and Russian patrols. A statement on this matter was made in the country's military department.
In the meantime, Kurdish information resources are publishing materials that speak of an explosion in the city of Serekaniye (northern Syria).
According to published information, the car, stuffed with explosives, tried to break into the territory of the Turkish military base, patrolling in the northern regions of Syria. The report says that in addition to the Turkish military, there were pro-Turkish armed men from the so-called Syrian Free Army on the site.
Reported losses incurred by the SSA. No casualties were reported among the Turkish military.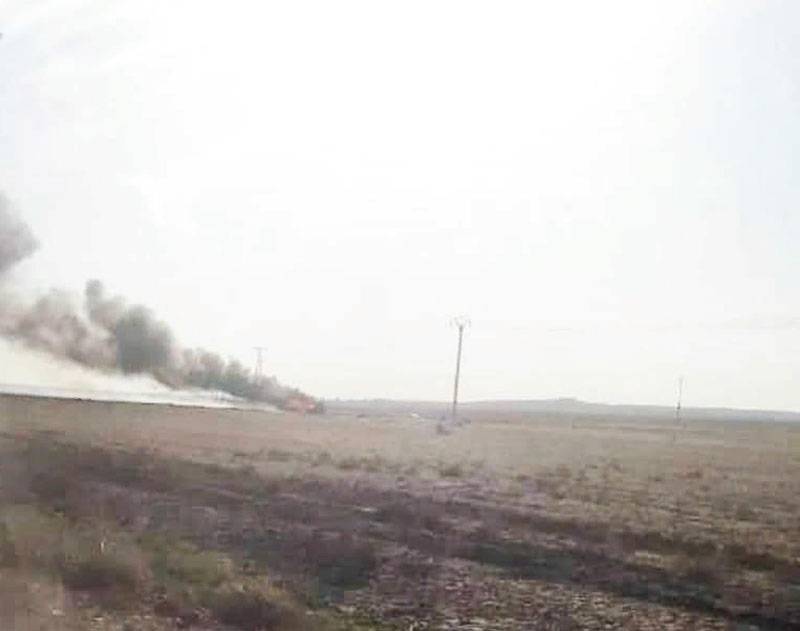 Meanwhile, the Turkish Ministry of Defense reports that Turkish and Russian troops involved in patrolling in northern Syria are taking measures to curb numerous provocations. According to Turkish Minister of Defense Hulusi Akar, Ankara condemns the actions of people hired on behalf of the YPG and throwing patrol columns not only with stones, but also with Molotov cocktails.
Hulusi Akar noted that shots throwing Russian equipment with Molotov cocktails flew around the world and demonstrated the aggressive attitude of those who have clear ties to the paramilitary wing of the Kurdistan Workers Party (recall that this organization is considered terrorist in Turkey). According to Akar, attacks also take place against Turkish technology, endangering the life of the Turkish military.
Recall that a few days ago, Russian armored vehicles in the north of the SAR during patrolling were bombarded with Molotov cocktails. One of the hits caused a fire on the body of the Typhoon armored vehicle.
Acar:
We are discussing with the Russian side the adoption of additional security measures when patrolling. Together with the Russian military, we will resolve these issues.
It is not reported which specific countermeasures are being considered by Turkey.
The ministry noted that since the beginning of November, together with the Russian military police, they have already carried out 8 stages of patrolling in northern Syria, preventing many armed clashes, terrorist attacks and illegal border crossings by militants.
Additionally, the Turkish Ministry of Defense noted that the United States did not take any action to YPG went beyond the 30-km zone in northern Syria. Ankara believes that it is precisely this fact that leads to a new destructive activity of armed groups in the region.
Meanwhile, the Kurds accused Ankara of trying to get Moscow's support in its actions against Kurdish armed groups.