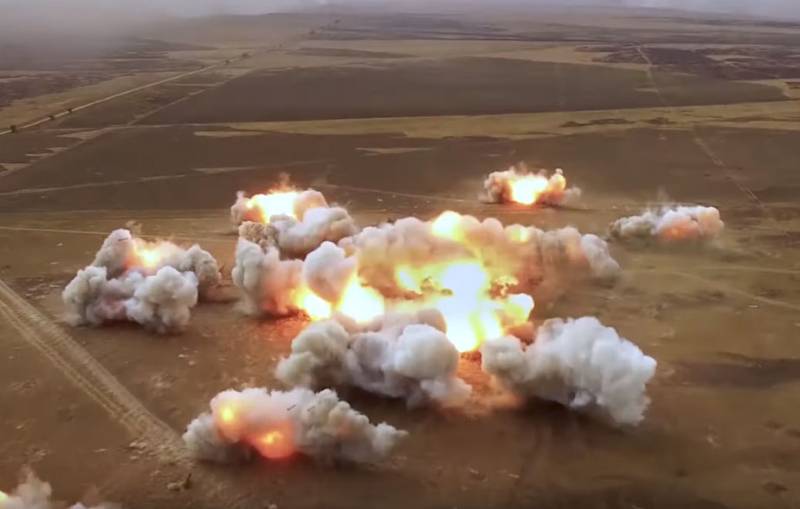 Today, the Russian Armed Forces celebrates the Day of Missile Forces and Artillery (RViA).
This day refers to a similar date in 1942, when the Red Army launched a counterattack near Stalingrad, stunning the enemy with volleys of literally thousands of artillery mounts and guns. The counterattack involved the impressive forces of the Don, Stalingrad, South-West, left wing of the Voronezh fronts. They were assisted by fighters of the Volga
flotilla
.
On November 19 on November 1942, the operation began, which is today known under the code word "Uranus". The intention of the command was to inflict a massive strike on units and formations of the enemy at Serafimovich and Kletskaya, as well as from Sarpinsky Lakes.
The task: the defeat of the Nazi troops, covering the flanks of the main group of the Wehrmacht and its allies. In the development of the plan, which in the 1943 year led to the victory of the Red Army near Stalingrad, the legendary military commander Georgy Zhukov (at that time the army general) was directly involved.
Artillery played a crucial role in the overall success of the operation near Stalingrad. The command of the troops and the political leadership of the country decided to note this role. So, in October 1944, on the basis of the Decree of the Presidium of the Supreme Soviet of the USSR, a prototype of this holiday appeared. Over time, the holiday of artillerymen expanded due to the festival of rocket launchers combined with it.
To date, the RV&A include the corresponding formations in the Ground Forces of the RF Armed Forces, the artillery of the coastal component of the Navy, as well as the artillery units of the Airborne Forces.
According to the Ministry of Defense, the equipment of missile forces and artillery was carried out by more than 50%. Last year alone, the M&A received over half a thousand samples of the latest weapons and military equipment. Among other things, these are such effective weapons as the OTRK Iskander, MLRS Tornado-G, Tornado-S, self-propelled howitzers Msta of the latest modifications (Msta-SM) and not only.
Particular attention is paid to improving the combat readiness of troops in the Far North - in the strategically important Arctic region. For this purpose, equipment is created with special performance characteristics, on special platforms that allow it to be efficiently operated and used in extremely low temperatures, with icing and other related factors in a harsh region.
The Ministry of Defense of the Russian Federation published a video for today's holiday of missile and artillerymen.
Military Review congratulates all military personnel and veterans of missile forces and artillery on their professional holiday!