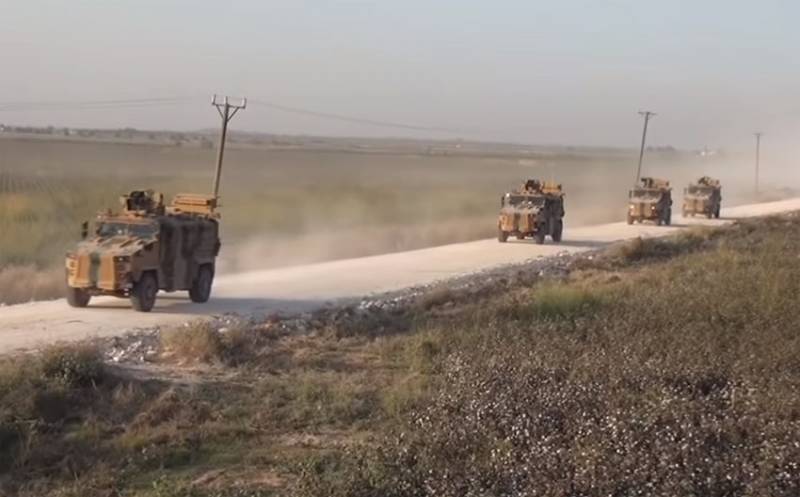 The Turkish Foreign Ministry, commenting on the situation in the north of Syria, noted that they could resume the previously suspended Operation Source of Peace. Recall that this military operation by the Turkish army was suspended after negotiations by the Turkish side, including with the Russian Federation.
According to the head of Turkish diplomacy Mevlut Cavusoglu, Ankara is ready at any time to go on the resumption of military operations in Syria.
The Turkish Foreign Minister noted that the Turkish army would take this step if the United States and Russia "did not fulfill their obligations and did not withdraw Kurdish armed formations from the 30-kilometer zone along the border in the north of the SAR.
Cavusoglu:
It must be noted that today Washington and Moscow have not fulfilled their obligations in this regard. If there is no result, we ourselves will do what is needed in this situation.
These words of the Turkish minister indicate that in addition to Washington, Moscow also promised the Turks the withdrawal of Kurdish armed formations from the mentioned 30-km zone in the northern part of the SAR.
Earlier, during a meeting between Vladimir Putin and Recep Erdogan, a memorandum was signed that provided for the introduction of Russian military police and Syrian border guards to the north of the SAR. They, as it turns out, were supposed to "facilitate" the withdrawal of Kurdish armed detachments from the border line. After some time, the Ministry of Defense of the Russian Federation announced that the armed units of the SDS-YPG-PKK had left these areas ahead of schedule.