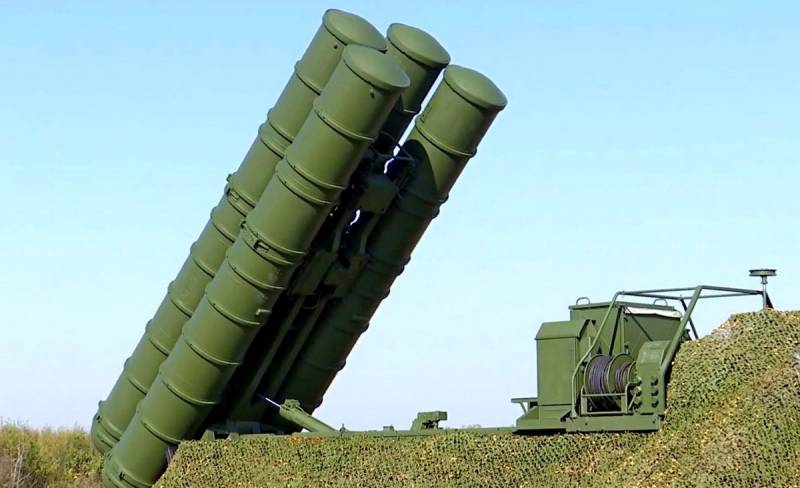 It became known that Moscow and Riyadh are discussing the conditions for the supply of Saudi Arabia S-400 anti-aircraft missile systems.
A statement on this kind of discussion was made by the official representative of the FSVTS Maria Vorobyova. According to Maria Vorobyova, interest in Russian S-400 complexes is currently being shown not only in Saudi Arabia, but also in several other countries of the Middle East. Earlier it was reported that this kind of interest was shown, for example, in the United Arab Emirates.
Recall that some time ago, Russian President Vladimir Putin paid visits to both Saudi Arabia and the UAE.
Discussion of the supply parameters of the S-400 Triumph air defense systems for the needs of Saudi Arabian air defense is carried out under a contract that was signed in 2017. It is reported by RIA
News
. About when exactly the first air defense systems from Russia will be delivered to Riyadh, not reported.
The official representative of the FSMTC emphasized that the C-400 is the best anti-aircraft missile system in the world, and therefore the interest in it from an increasing number of countries in the world is fully explainable.
It should be recalled that some time ago, the largest oil production and oil refining facilities in Saudi Arabia, including the Saudi Aramco company, were attacked by UAVs and missiles. The damage was estimated at more than a billion US dollars.
Saudi Arabia plans to use Russian air defense systems to cover strategic important facilities on its territory.