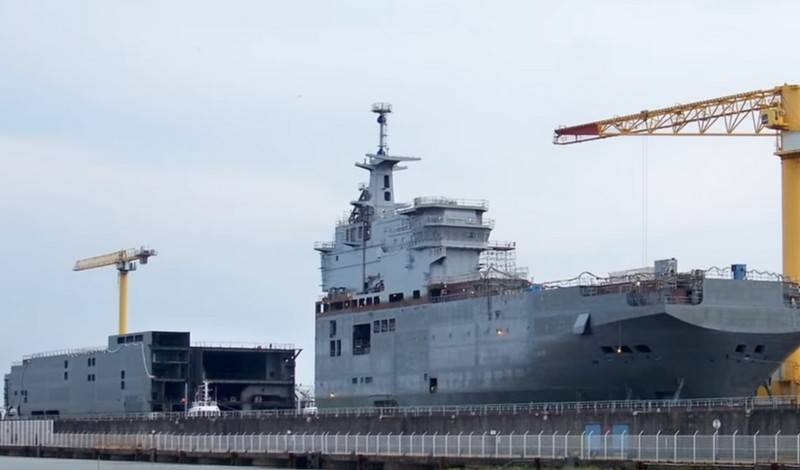 The Navy has finally decided on the characteristics of the first Russian universal landing ships (UDC), the laying of which is scheduled for next spring. According to TASS, citing sources in the shipbuilding industry, ships will receive a displacement of 25 thousand tons.
According to one of the sources, it is planned that the UDC, which will be laid in the spring of 2020, will carry 20 heavy helicopters and will be able to carry up to two battalions of marines.
The universal landing ship (UDC) of this project will be able to carry more than 20 heavy helicopters, will receive a docking chamber for landing boats and will be able to carry up to two reinforced marine corps battalions with a total number of about 900 people
- the agency leads the words of the source.
The second source said that the displacement of the UDC will be greater than previously planned - 25 thousand tons, not 15. The bookmark will be made at the Zaliv shipyard in the Crimea.
The Navy issued a tactical and technical task for two universal landing ships, which they intend to lay in May 2020 at the Crimean Zaliv plant. Each will have a displacement of about 25 thousand tons and a length of about 220 meters
- he said.
It was previously reported that two UDCs will be laid at the Gulf Shipyard in May 2020. The lead ship will be part of the Russian Navy by 2027 of the year, the first production ship by 2030 of the year. Initially, the displacement of ships should not exceed 15 thousand tons, and the number of helicopters on board - no more than ten.