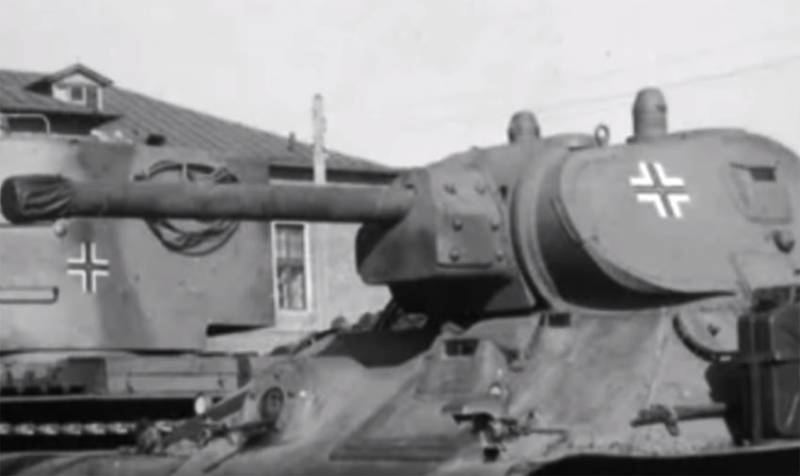 Many of our compatriots believe that the Nazi army completely and completely lacked military-technical equipment, and therefore there is no need to use Soviet military trophies, including
Tanks
and other armored vehicles, the Wehrmacht was not. But this is not so. The Germans actively used Soviet equipment for a variety of purposes, including as samples, based on the characteristics of which it was possible to improve their own equipment.
The Nazis used Soviet captured equipment in battles as well. However, one nuance is associated with this. The fact is that German tankers got into tanks that previously belonged to the Red Army, reluctantly.
At the initial stage of the war, the Germans considered Soviet tanks to be hopelessly inferior to German-made tanks. Trophy tanks were actively studied, the Germans tried to figure out the weaknesses of Soviet technology.
When Soviet tanks fell to the Nazis, they often saw in them equipment that was extremely difficult to fight in. Why? One of the reasons is the banal unpreparedness of German tank crews to correct arising failures in the field. What could have been the usual thing for a Soviet tanker to "rule" a tank on their own and improvised means, for German tankers it was often unimaginable: there was neither the appropriate equipment, nor the specialists who would provide technical assistance to the crew before the battle or when leaving it.
About many of the nuances of why the Germans were not particularly willing to exploit Soviet captured tanks - in the story on the Diodand YouTube channel: