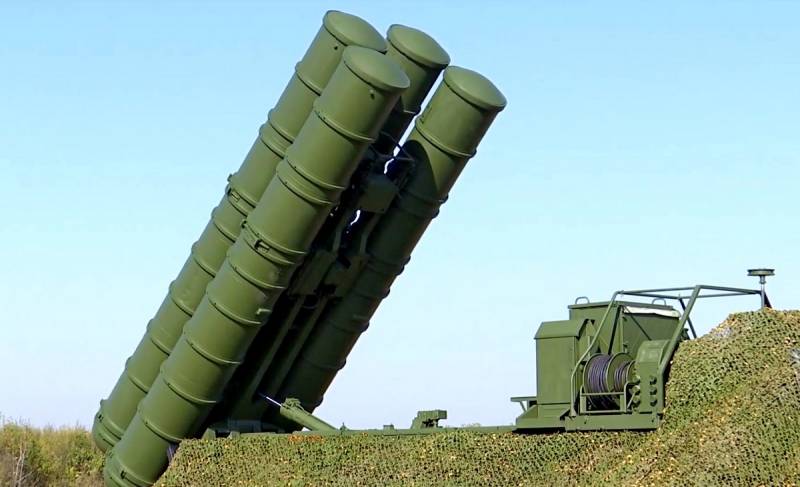 Turkey and the United States will jointly evaluate the potential impact of the Russian S-400 air defense system on the American F-35 fighter. The press secretary of the President of Turkey, Ibrahim Kalyn, announced the start of work in this direction.
According to Kaln, the joint work of Washington and Ankara on the potential impact of C-400 on the F-35 has already begun. He specified that Turkey will not integrate the Russian anti-aircraft system into NATO's air defense system. At the same time, Ankara is not going to abandon C-400 and, despite the warning, will put the system on combat alert.
Today we started work on creating a mechanism for (impact assessment) C-400 and F-35. The process will go along with the USA
- he said.
Meanwhile, the US Senate reiterated that if Turkey does not abandon the Russian S-400 air defense systems, then Washington will impose sanctions. According to James Rish, head of the Senate Foreign Relations Committee, Senators at the meeting between Donald Trump and Turkish President Recep Tayyip Erdogan "warned of devastating sanctions."
Riesch said that Turkey will not receive American F-35 fighters until it abandons the Russian C-400. According to the senator, he, as chairman of the foreign affairs committee, intends to work to ensure that "the chances of sending F-35 from the US to Turkey are zero."
Earlier, the Turkish president said that he was not going to abandon the Russian anti-aircraft system, and called US pressure an attempt to influence Turkish sovereignty.