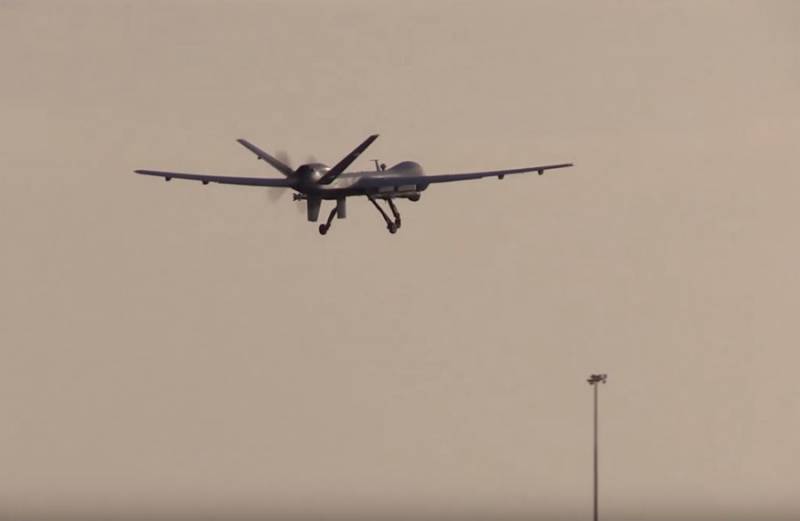 The American media reports of remarkable flight training in the area of ​​the so-called 51 zone.
The 51 zone in the USA is called the territory in the state of Nevada, where, as many Americans believe, "the government keeps evidence of aliens visiting our planet." One of the "secret" US military bases is located there.
The 5 generation F-35A fighter and a pair of MQ-9 Reaper multi-purpose drones participated in flight training. This group of aircraft originally appeared in the east of the Nellis test site. And she attracted attention due to the fact that never before had the F-35A moved so close to the MQ-9 Reaper UAV. Both the fighter and the drones moved at the same height, in close proximity to each other.
This led to the assumption that the pilot of the F-35A Lightning II exchanged data with drones, and the aircraft for the first time acted as a command post for the fulfillment of the assigned combat training mission - in fact, the F-35 controlled the MQ-9 Reaper UAV.
At the same time, the United States suggested that such a flight can also be regarded as a peculiar response of Russia, which is testing joint flights of a new-generation fighter Su-57 and the promising strike UAV S-70 "Okhotnik".
At one stage of the flight, the drones moved at an altitude of about 400 m, and the F-35 fighter began a sharp climb. Then, according to some reports, the fighter returned to its "followers", after which they jointly proceeded over the area of ​​the 51 zone.