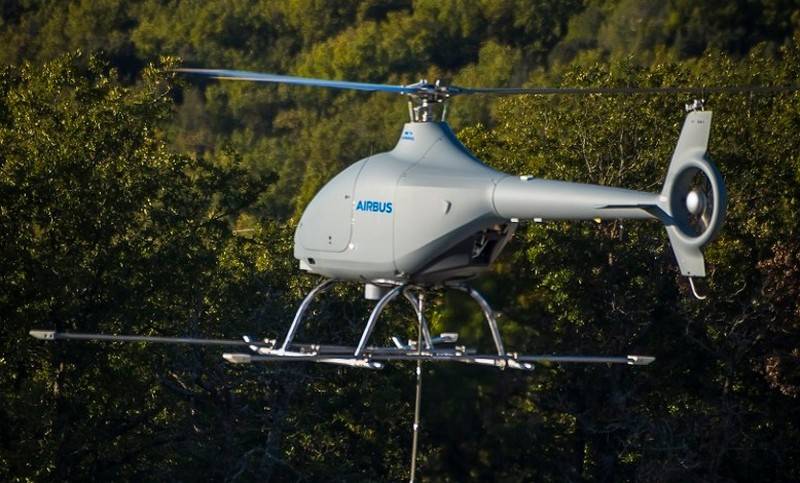 The French naval forces will soon receive helicopter-type drones. As he writes
Flightglobal
, the European consortium Airbus Helicopters has begun testing a full-fledged model of a promising deck reconnaissance unmanned helicopter VSR700.
According to available data, the Guimbal Cabri G700 manned twin helicopter served as the basis for the VSR2. The drone is able to stay in the air for up to ten hours without recharging and can cover the distance to 185 km. The carrying capacity is 250 kg, the length is 6,3 m. The diameter of its rotor is 7,2 m, and the maximum speed VSR700 is 160 km / h. In the future, the drone should be part of the armament of the ships of the French Navy class frigate and destroyer.
Flight tests as part of the VSR700 creation program have been carried out since 2017, but until now all flights have been carried out with the Cabri G2 helicopter equipped with remote control and autonomous flight systems. Now, experts have begun testing a full-fledged flying model of a drone. The machine received modified automatic flight systems. In the space where the pilots were located, on-board equipment was placed, and the glazing of the cockpit was replaced by technical panels.
Currently, the drone flies on a harness in the south of France near Aix-en-Provence. Demonstration flights from the deck of the ship are scheduled for 2021 year.