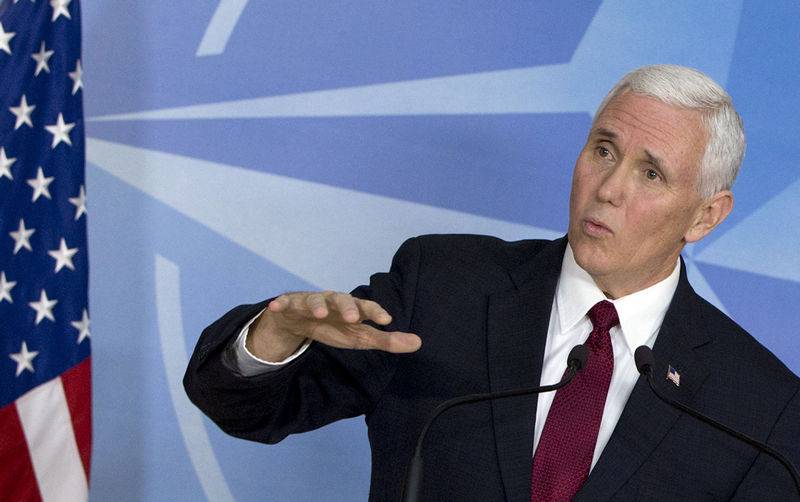 Russian Soyuz spacecraft will soon become unnecessary, as the United States will send American astronauts to the International Space Station (ISS) by its own manned spacecraft until March 2020. This statement was made by US Vice President Michael Pence.
Speaking at the Joseph Ames Research Center in California, Pence said that this spring the United States would allegedly send its astronauts to the ISS in their own manned spacecraft, which would mean abandoning the use of Russian Unions.
Before the spring of next year, we will see how an American astronaut in an American spaceship from American territory goes into space. We will have our own means of delivery into orbit, and we will no longer need to fly on Russian ships
- he said.
According to the politician, the United States has been using Russian spacecraft to deliver its astronauts to the ISS since 2011. The resumption of flights of US manned spacecraft is associated with the desire of US President Donald Trump to become the first state to deliver its citizens to the moon.
Note that US Vice President Michael Pence is either not quite up to the plans of NASA, or is simply trying to wishful thinking. The US National Aeronautics and Space Administration did not and does not intend to abandon flights on the Russian Soyuz not only in the near future, but also after launching the program of manned flights of US ships to the ISS.
According to Roskosmos data provided at the end of October, the head of NASA Brydenstein requested additional seats on the Russian Soyuz in the 2020-2021 years due to delays in the program of building American ships to deliver astronauts to the ISS.
Recall that in the framework of the program for the resumption of manned flights in the United States, new manned spacecraft have been developed: Crew Dragon by SpaceX and Starliner by Boeing. After conducting unmanned and manned flights to the ISS, they are expected to be certified by NASA and further used to deliver astronauts into orbit. Earlier in the United States, it was announced that the first manned flight of American astronauts in their own ship is planned for the 2020 year.