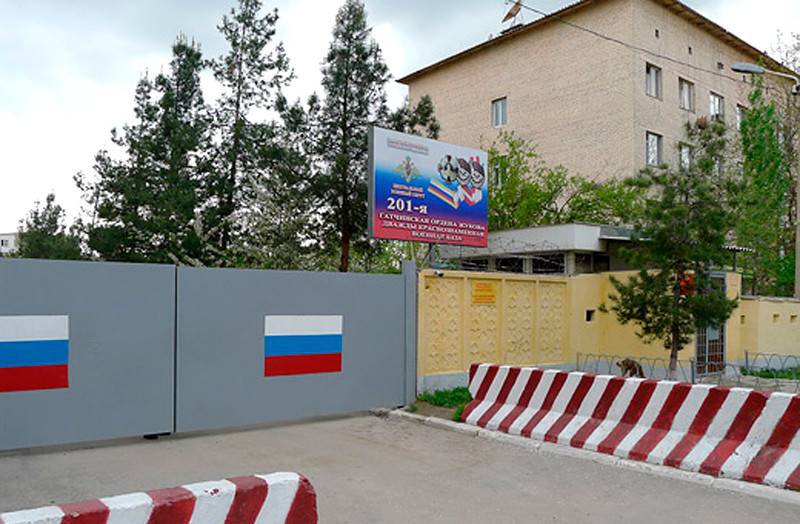 Russia intends to strengthen its position in Tajikistan and stay there for a long time. To this end, the military and civilian infrastructure of the 201-th Russian military base will be significantly improved. This was stated by base commander Colonel Sergei Goryachev.
According to Goryachev, more than 201 facilities are planned to be built on the territory of the 20 military base. It takes four years to carry out all the work, by 2023 the entire infrastructure should be put into operation. The main emphasis will be placed on the civilian component, designed to ensure the normal life of the base. First of all, apartment-type dormitories will be built, a total of seven objects in 85 apartments, a school for 950 students, a kindergarten for 200 children and a cultural and leisure center.
According to plans, the construction of 2023 facilities is planned in the military town of Dushanbe until 22, the main ones are apartment-type dormitories with 85 apartments each (seven objects), a cultural and leisure center with 600 seats, a school for 950 students and a kindergarten for 200 children
- he said.
At present, Goryachev said, work is underway at four construction sites: a barracks for 500 people, a sports complex, a canteen with meals for 1140 people, a transformer substation. All these facilities will be commissioned in the near future, their readiness is about 90%.
The 201-I military base stationed in Tajikistan is the largest military facility in Russia beyond its borders. It is located in two cities - Dushanbe and Bohtar. According to the agreement signed in October 2012, the connection will remain in Tajikistan until 2042.