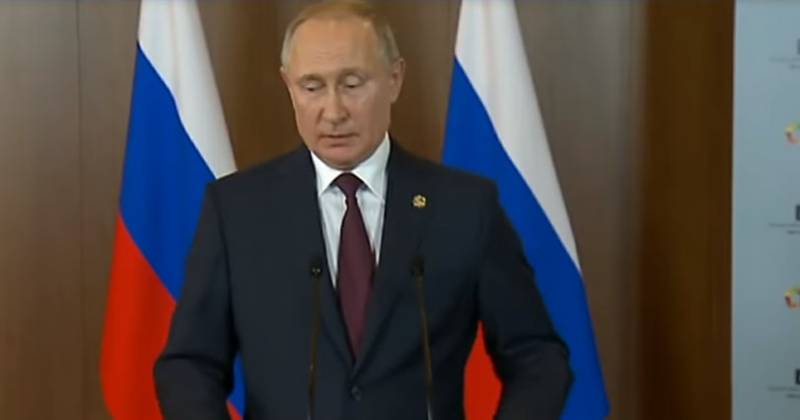 The Russian president, who is visiting Brazil at the BRICS summit, commented on the situation with the expiration of the gas sale and transit agreement with Ukraine. According to Vladimir Putin, the Russian Federation is ready to conclude a new agreement with Kiev.
Recall that Russia offers Ukraine to conclude a short-term contract (for example, for a period of 1 year), but Ukraine, continuing to assert that it has not purchased gas from Russia for a long time, insists on a long-term contract (at least 5 years).
According to Vladimir Putin, in this regard, there remains a risk of the cessation of Russian gas supplies to European consumers along the "Ukrainian route".
President of Russia:
Ukraine itself has undertaken to translate its legislation into line with European. Let them do it, we are ready for this. Only not everything depends on us. Therefore, the risk of termination of transit (gas) exists.
Also, Vladimir Putin noted that the situation in this regard is aggravated by new claims of Naftogaz in relation to Gazprom.
Some time ago, Gazprom invited the Ukrainian company to "nullify" financial claims, but Naftogaz refused, continuing to declare Gazprom's unimaginable "debts" in 14, or even 22 billion dollars.
The contract expires on December 31 2019 of the year.
Putin about the situation for Ukraine:
It is necessary not to seek happiness across the ocean, but to negotiate with your neighbors.