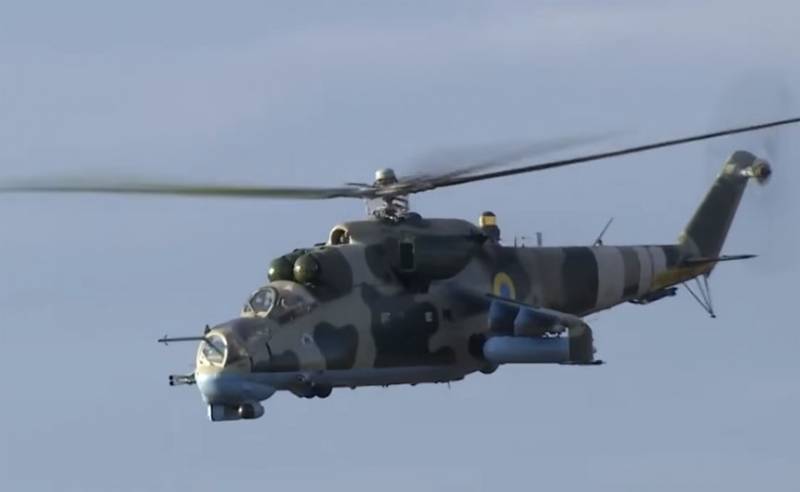 The General Staff of the Armed Forces of Ukraine announces information about the military operation, which was carried out by the crew of attack helicopters Mi-24 Air Force of the country. We are talking about helicopters belonging to the 18-th separate helicopter unit of the United Nations peacekeeping mission.
The Armed Forces General Staff note that Ukrainian pilots received orders from the command of the UN mission to stabilize the situation in the Democratic Republic of the Congo to launch an air attack on the positions of one of the terrorist groups while escorting a transport helicopter TP-1 Oryx of the South African Air Force. According to some reports, the militants began shelling the South African helicopter, and in response to these actions, the Ukrainian crews of the Mi-24 opened fire on the militants.
From the message of the General Staff of the Armed Forces of Ukraine:
After striking with regular armaments of the Ukrainian Mi-24, the militants were forced to cease fire and retreat into the jungle. Not a single representative of the peacekeeping mission, including the Ukrainian military, was injured.
The incident with the use of helicopters of the Ukrainian Air Force, included in the UN peacekeeping mission, occurred in the area of ​​the village of Semulike.
Recall that in the 2014 year, the Ukrainian Air Force used helicopters of the UN peacekeeping mission to conduct a military operation in the Donbass.
The plot of this glaring fact was shot by Russian journalists. So far, Kiev has not bothered to explain how helicopters marked with UN peacekeeping units ended up in the Donbass, in the combat zone.