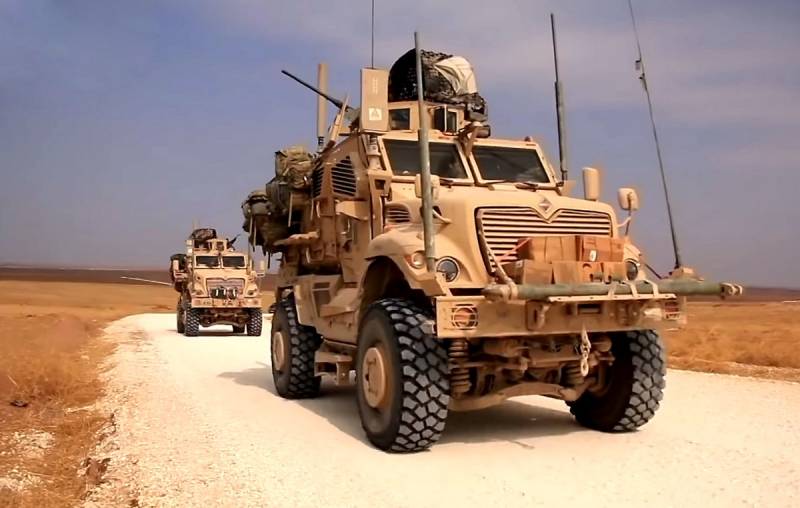 United States actions in Syria show Washington's intention to create a quasi-state on the eastern bank of the Euphrates River. This was stated by Russian Foreign Minister Sergei Lavrov.
Speaking at the Second Paris Peace Forum, the head of the Russian foreign ministry accused Washington of intent to separate the lands east of the Euphrates River from Syria to create a quasi-state under its control to control the oil fields located there. This is also indicated by the US ban on its allies from investing in the republic's reconstruction projects launched by official Damascus.
(USA) are asking the Gulf countries for large investments in order to create a local administration based on Syrian democratic forces, Kurds - people's self-defense units and others, with a clear intention to separate this part of Syria and control the oil fields located there
- said Lavrov.
On the eve, the Foreign Minister said that US attempts to rob Syria, taking control of oil fields, are illegal and do not bring anything good.
Earlier, the United States said it was introducing additional forces into Syria to "protect the oil fields." As stated at the Pentagon, it is necessary that "they are not captured by the terrorists of the Islamic State (banned in Russia)." At the same time, the head of the Pentagon, Mark Esper, emphasized that the American military contingent will strike at all who encroached on oil production, the proceeds from the sale of which "goes exclusively to the development of local communities."