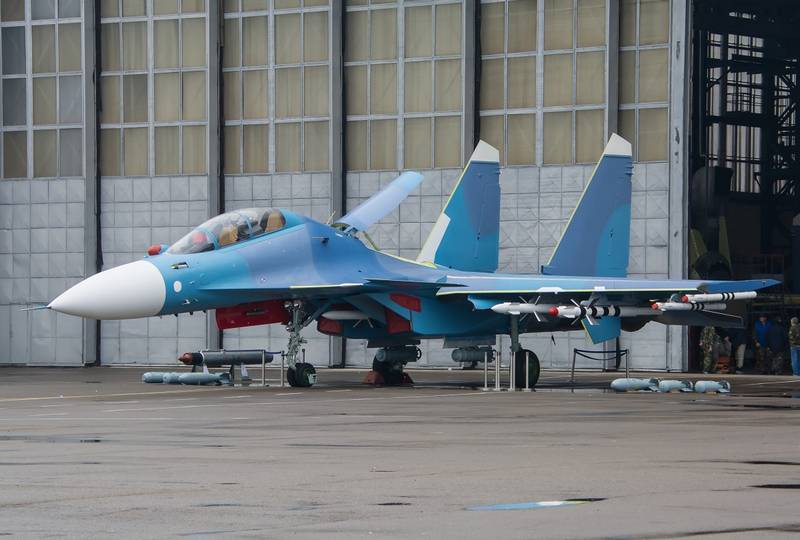 A Su-30СМ fighter built for the Belarusian Air Force and Air Defense in the territory of the Irkutsk aircraft plant (August 2019 of the year)
The Belarusian Ministry of Defense is preparing for the meeting of Su-30СМ multipurpose fighters purchased in Russia. The first pair of aircraft will arrive in the republic tomorrow, November 13. This was announced by Minister of Defense of Belarus Andrei Ravkov.
According to the minister, the first pair of Su-30СМ multi-role fighters will arrive at Baranavichy airfield on its own on November 13. The planes today have already taken off from the airfield of Irkutsk, on the way they will make two intermediate landings - in Omsk and in the suburbs, and tomorrow they plan to arrive at the base airfield in Baranovichi. By the end of the year, Belarusian pilots should receive four fighter jets. According to reports, the second pair will arrive in Belarus next week.
Under the state defense order, the delivery of Su-30СМ multipurpose fighters is carried out. Tomorrow afternoon, it is planned to land two fighters at the airport in Baranovichi
- the minister said.
In 2017, the Ministry of Defense of Belarus signed a contract with the scientific and production corporation Irkut for the supply of 12 Su-Z0СМ aircraft from 2018 to 2020. It was planned that Belarus will receive four aircraft each year. Later, the Ministry of Defense of the republic announced that the implementation of the contract could be postponed to 2019-2020 years due to technical changes in the configuration of aircraft.
It should be noted that the Su-30СМ, in addition to Russia, is in the arsenal of the Kazakh Air Force, is entering the arsenal of Belarus, and the delivery of the Armenian Air Force is expected. Earlier, interest was expressed in this fighter of the Air Force of Uzbekistan.