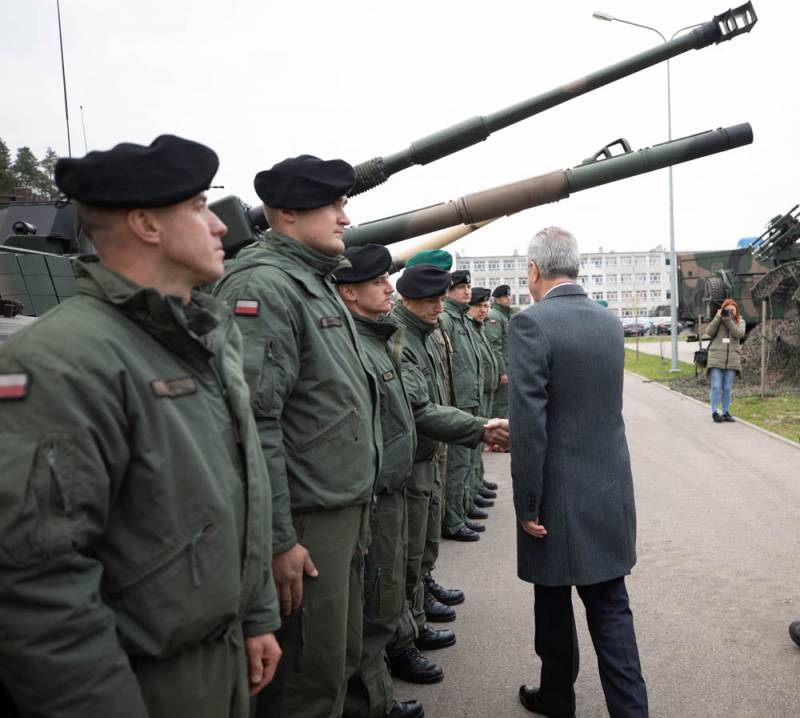 In Poland, they reacted to the materials of the Chinese media, in which they considered the possibility of a NATO attack from Poland on the westernmost region of Russia - the Kaliningrad region.
It is noteworthy that two major Chinese media resources, which cover, among other things, military topics, decided to consider this issue at once. Recall that in one PRC media it was announced that NATO could capture Kaliningrad in two weeks, and in another - in two days at all. At the same time, both publications noted that Russia "will not leave this unanswered and may launch a missile strike on a number of European capitals - for example, Warsaw and Berlin."
Polish experts noted that this kind of material is more of an attempt at a media surge by Chinese authors. In particular, it is noted that NATO continues to consider "the threats emanating from Russia, but at the same time does not pose tasks of an offensive nature."
It is also noted that "Poland is not a springboard for a NATO offensive." The deployment of the NATO contingent on Polish territory is called the "deterrence factor".
Polish government officials did not comment on materials in the Chinese press regarding the "possible attack on Kaliningrad".
On the eve of the publication in the Chinese media, they reacted to the Federation Council of the Federal Assembly of the Russian Federation. So, Senator Vladimir Lukin, who represents the Foreign Affairs Committee, noted that there is freedom of speech, while adding that "the spoken word should always be better than silence." Also in the Federation Council recalled
history
, noting that at one time Adolf Hitler also hatched a plan to capture the USSR in a few weeks. What it ultimately resulted in is known to all.
Recall that over the past few years, a battalion of American troops has been deployed in Poland, an element of the American missile defense system is being created, in addition, Warsaw invites the United States to deploy an American division to the countries.