American bloggers photographed the body of an unknown fighting vehicle (platform), which the U.S. Army was loading to send to Alaska.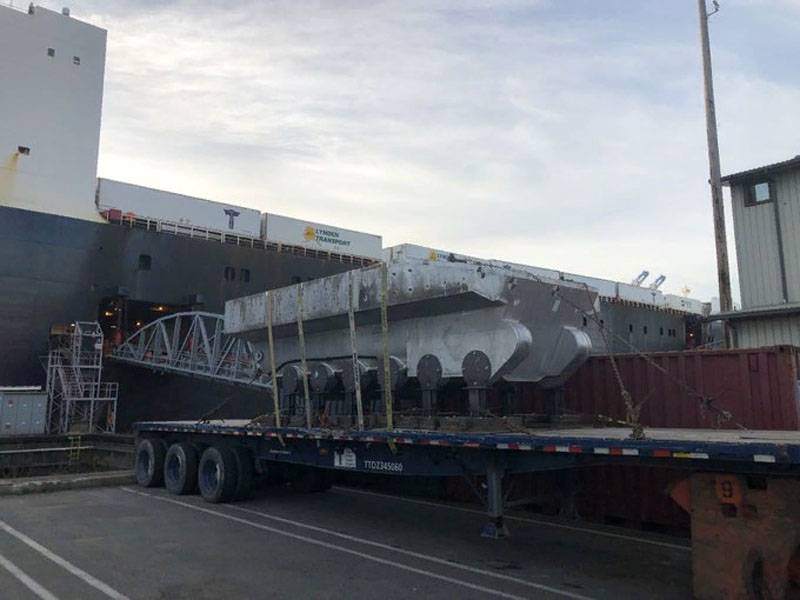 Photo by Nathan White
It is noted that we can talk about the body of the latest combat vehicle, which is sent to the Test Center in Fort Greeley (Alaska). One of the features of this center is that in it military equipment is tested for efficiency in low-temperature conditions.
It is additionally noted that the body, in which special welding technologies were used, is going to expose to low-temperature influence. According to some reports, the body of the combat vehicle is made on the basis of an ultra-light and heavy-duty aluminum alloy (which concrete alloy is in question is not reported). But it is said that a promising combat platform with implemented technologies of CT Corporation (Concurrent Technologies) can be captured in the picture. This corporation deals with issues of materials science - they create special additives to various kinds of alloys, which ultimately expand the list of useful properties of the material. Also, corporation specialists use a special welding technology - friction stir welding.
It is noteworthy that in the 2017 year, according to the Defense Blog, CT received a contract from the Center for the Study of Armored and Automotive Engineering. The contract concerned research in the field of metal fatigue, ballistic characteristics of materials, and improving the efficiency of welds. The contract provides for the execution until September 27 2022 year.
Previously, the corporation noted that they possess technologies for creating light vehicles with high survivability.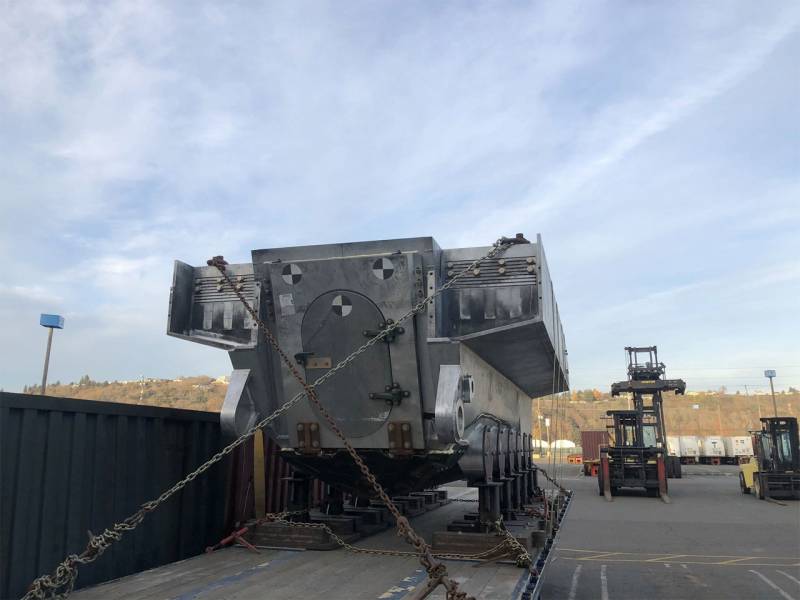 Photo by Nathan White
Recently, a closed platform chassis test from CT was conducted. An explosion was carried out under the bottom, which in the end did not lead to the death of crew members. The tests were carried out according to the scheme of modeling the effects of an explosion on a person.
According to some reports, the corporation is busy creating the body of the NGCV combat vehicle, which should eventually replace the American Bradley. Experts note that when the hull of a promising combat vehicle is sold to the US Army, it is precisely "non-melting" welding that is used - welding, the heating of the material of which occurs due to friction.