The Chinese media published information about testing the J-20 fighter with an improved version of the Taihang engine manufactured by Shenyang Liming Aircraft Engine. Initially, these engines were intended for the development program of the Chinese copy of the Su-27 fighter - J-11. Subsequently, the engines began to be installed on other Chinese aircraft, including the J-10 and the J-15 carrier-based fighter.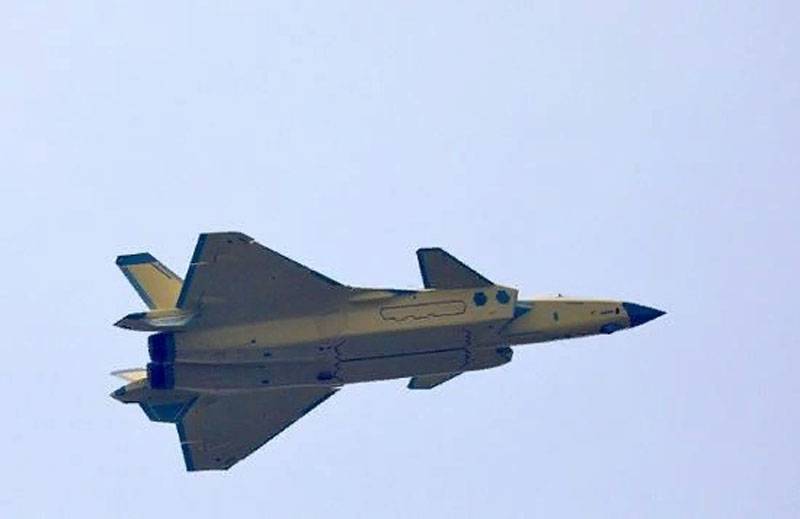 Now in China, they decided to test the updated version of Taihang on the J-20. It is noted that we can talk about one of the upgrades of Shenyang WS-20 with traction on the afterburner about 14 tons.
The material of the military section of a major Chinese publication SINA stated:
This shows that fighters are switching to fully national production and overcome the biggest obstacles to the serial production of new versions. New fighters can now receive powerful domestic engines.
However, the authors in the same material note that it is not yet possible to fully talk about the transition to serial use of Taihang for the latest Chinese fighters. Chinese military experts say that the engine is still losing to the American power plants of the 5 generation fighters.
From the article:
The engine has a digital traction control system, it implements a temperature control system, but still it is far from a new generation engine. We can't say that in the 2020 year all J-20 will be transferred to the updated Taihang. The power plant is not yet able to maintain the super-maneuverability of a new generation fighter, there are problems with the mode of maintaining supersonic speed without using afterburner. This prevents the J-20 fighter from dominating aerial combat.
China recognizes that the J-20 with Taihang engines is a transitional link that does not allow to surpass the F-35. But what about the previous statements by Chinese authors in the same media when it was stated that the J-20 "surpassed the fifth-generation foreign fighters" ...