The forces of the Syrian government army on Saturday evening liberated and occupied the village of Umm Shuyfa, located in the province of Hasek in the north of the country. According to Syrian
news
SANA agency, in the area of ​​the city clashes with pro-Turkish militants occurred.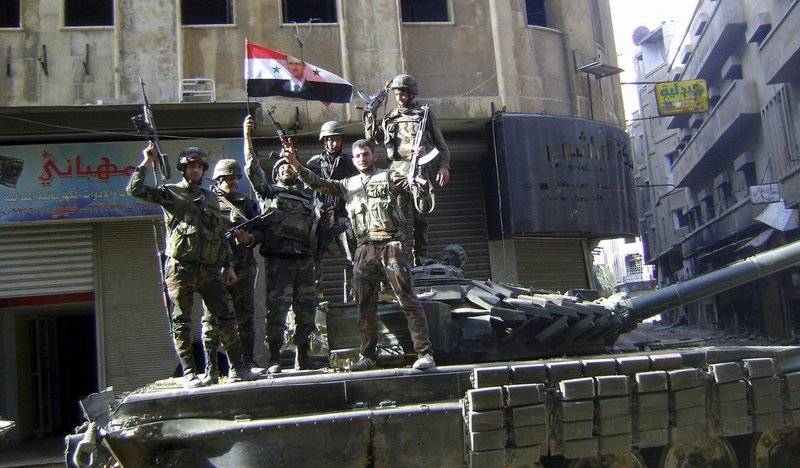 According to the agency, the Syrian government army clashed with Turkish troops and armed opposition groups supported by Turkey on Saturday. During the fighting, government forces were able to free the settlement of Umm-Shuyfa in the province of Hasek from the pro-Turkish militants. The army continues to pursue the enemy and advance to the village of Al-Mahmoudiya in the vicinity of the border with Turkey, the city of Ras al-Ain.
According to previously received information, a clash between government forces and the armed forces of the opposition was carried out using artillery and mortars. This was the first clash of this nature with October 30 when, in the area of ​​Tell Ward, southeast of Ras al-Ain, the Syrian army entered into battle with the Turkish forces.
According to the agency, government forces are creating defensive lines in the north of Hasek province by agreement with the Kurds, who retreated beyond the 30-km zone. The cities of Manbij, Kobani (Ain al-Arab), Tabka, Raqqa, Ain Isa and Tell Tamer are already under the control of Damascus.
Meanwhile, significant violations of the fire regime were recorded in the Idlib de-escalation zone, where the remnants of the armed formations of the terrorists were concentrated. According to the head of the Russian Center for the Reconciliation of the Belligerents (CPVS) in the Syrian Arab Republic, Major General Yuri Borenkov, militants opened fire more than 30 times a day, including artillery, on settlements in the provinces of Aleppo, Latakia. Hama and Idlib.