The Armed Forces of Ukraine have adopted the Ukrainian-made Verba multiple launch rocket system (MLRS). This was reported by the ArmyInform news agency of the Ministry of Defense of Ukraine with reference to a statement by the head of the military-technical cooperation department and the formation of a special defense department of the Department of military-technical policy, development of weapons and military equipment, Colonel Vladislav Shostak.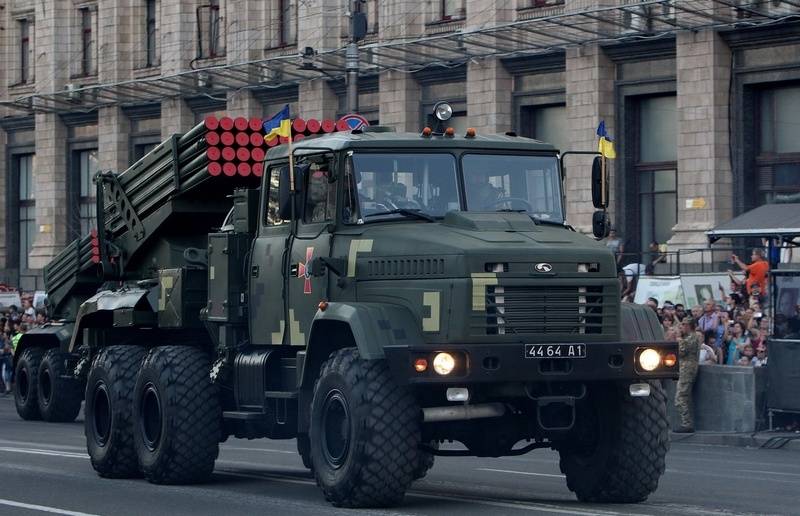 According to the portal, the Verba MLRS was adopted by the Armed Forces of Ukraine, already this year the first full-time units will be formed, which will be armed with this system. Serial production of MLRS "Verba" will be carried out at the state enterprise "Shepetovsky repair plant".
As previously reported, the new Ukrainian MLRS Verba is a modernized Soviet 122-mm MLRS 9K51 Grad. The modernization was developed by the Kharkov Design Bureau. A. Morozova. According to the developers, the MLRS is equipped with digital systems that allow the crew to control fire, aim and control the reload process in automatic mode, without leaving the cab. Ammunition consists of 40 rockets of the caliber 122 mm with a range of destruction of targets up to 40 km. Recharging a full package takes up to 10 minutes.
According to the statement of the Ukrainian military department, the MLRS vehicles are equipped with modern digital communication systems for the secure transmission of information.
Ukroboronprom announced the start of serial production of this MLRS at the end of February this year. At the same time, nothing was reported about the planned number of manufactured cars.