The United States returned from Europe almost all of the B-52N strategic bombers. A group of American strategists returned to their Barksdale airbase in Louisiana. This is stated in the message of the press service of the US Air Force command.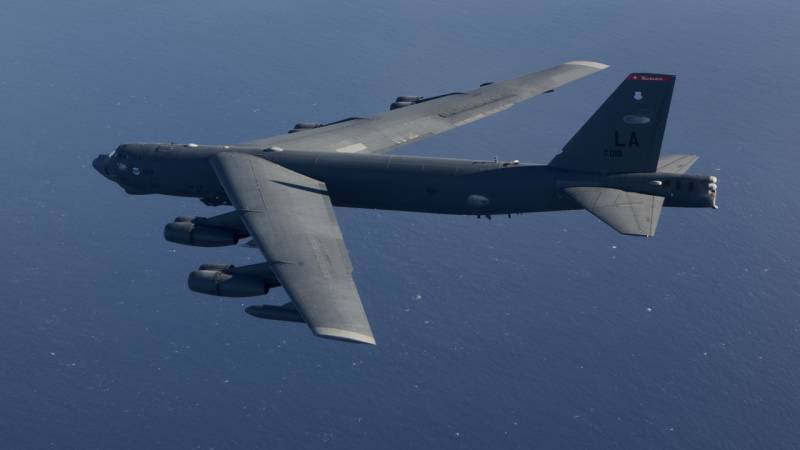 Three American B-52N strategists left the British Fairford air base and made a flight to Barksdale air base in the United States, one bomber continues to remain in the UK. All aircraft are part of the 2 bomber wing and arrived in Europe on 10 this October. As previously stated in the command of the US Air Force, the purpose of the arrival of the bombers is to study the likely theater of operations and to develop interaction with NATO allies.
For almost a month spent in Europe, American strategists completed a series of training flights, including having worked out strikes at the training grounds of NATO member countries. In addition, B-52H conducted several simulations of striking Russian military facilities in the Kaliningrad region and Crimea.
The last operation was the flight of three strategic B-52H bombers, accompanied by three KC-135 tanker aircraft and two reconnaissance aircraft - P-8A Poseidon and RC-135V, at the northern borders of Russia. American aircraft flew over the international waters of the Barents Sea along the coast of the Murmansk Region, north of the Kanin Peninsula and Kolguyev Island and west of the Novaya Zemlya archipelago.