The Russian draft resolution on the fight against the glorification of Nazism was adopted by a majority of votes by the third committee of the UN General Assembly; only two countries opposed it - the United States and Ukraine.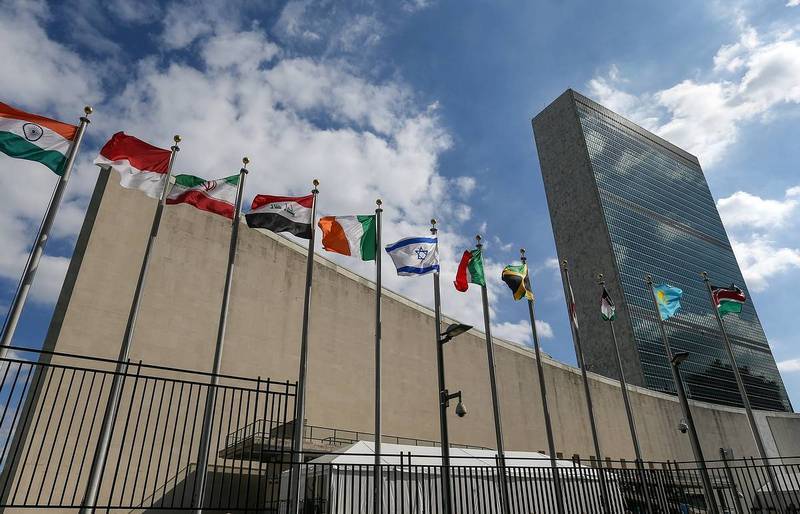 Russia submitted for consideration by the UN General Assembly a draft document entitled "Combating the glorification of Nazism, neo-Nazism and other practices that contribute to the escalation of modern forms of racism, racial discrimination, xenophobia and related intolerance". 121 state voted for this project, 55 countries abstained and only two countries opposed.
The document recommends that countries take concrete measures in line with international human rights obligations to prevent the review of the outcome of World War II and the denial of crimes against humanity and war crimes committed during the Second World War. The resolution strongly condemns incidents related to the glorification and propaganda of Nazism.
As the Russian Foreign Ministry noted, a delegation from a neighboring state that voted against the Russian resolution said that "no one should ever be blamed for cooperation with Nazism."
One of the delegations that voted against the Russian resolution and held consultations on its approval, preparation expressed the view that no one should ever be blamed for cooperation with the Nazi movement.
- said the head of the Russian Foreign Ministry's Department for Humanitarian Cooperation and Human Rights, Rinat Alyautdinov, adding that it's not difficult to guess that it was Ukraine.