It is reported that Russian helicopters are involved in patrolling the northern regions of Syria - those where the main forces were previously represented by Kurdish armed forces and the American contingent. This was told to reporters by the VKS officer Dmitry Ivanov.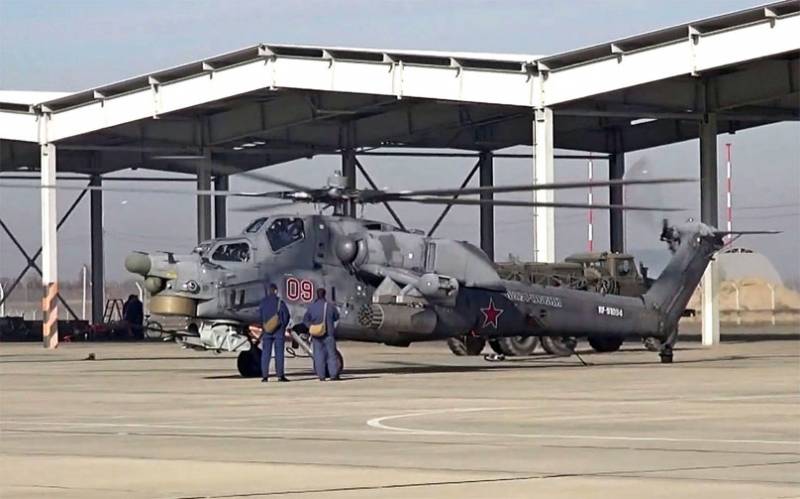 His statement cites TASS:
We began to perform special missions to air patrol the northern provinces of the Syrian Arab Republic. Air patrolling is carried out in several directions.
According to the military pilot, flights are carried out in pairs at a low altitude - about 50-60 m. Patrolling is carried out daily.
In particular, Russian aerospace forces helicopters carry out tasks to escort convoys of the Russian military police, to ensure security in ground patrol zones. In particular, helicopter patrols are being carried out along the route Quires - Ain Isa - Er Raqqa. It must be recalled that in Quires is a military airfield.
The day before, resources controlled by a terrorist group affiliated with Jebhat al-Nusra (banned in Russia) announced that a Syrian air force helicopter was allegedly shot down. It is stated that a helicopter was shot down in the north of Latakia province. Official Damascus does not confirm this information.