In Russia, on November 8, pre-sale of tickets for trains going to the Crimean peninsula and back across the Crimean bridge starts. This was reported by the press service of the transportation operator "Grand Service Express".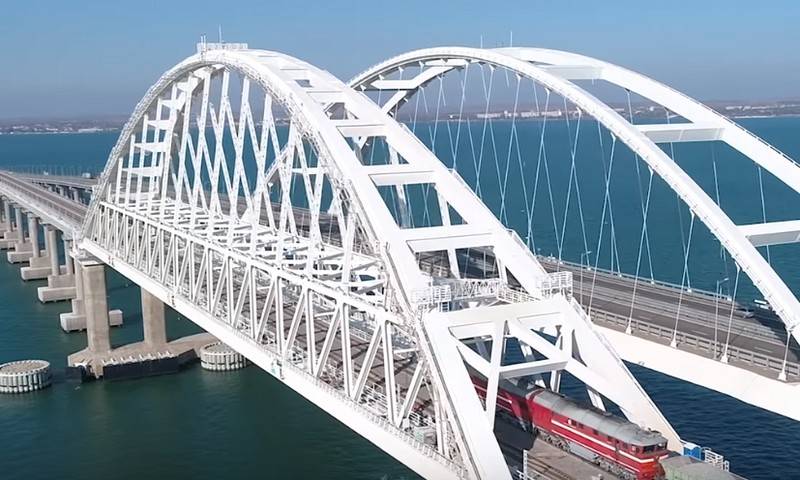 As explained in the company, tickets can be purchased at the railway ticket offices and on the company's website. At first, only trains from Moscow and St. Petersburg will run to the Crimea; in the future, their geography will expand.
According to available information, Tavria passenger trains will follow the Crimean peninsula. From the Kazan railway station of Moscow, from December 24, four trains will run to Simferopol, which include double-decker compartment cars and SV. The train will travel 2009 km in 33 hours. From the Moscow railway station of St. Petersburg, trains will run from December 23 to Sevastopol. The train consists of one-story compartment and reserved seats cars. Travel time (2741 km) - 43 hours.
The first Tavria line-up (No. 7 / 8) will leave from the Moscow station from St. Petersburg on December 23 to 14: 00 Moscow time; 2741 kilometer train will pass in 43,5 hours. From Moscow to Simferopol with 23: 45 24 on December four four-story trains with compartment cars and SV will run. Travel time (2009 kilometers) - 33 hours
- said in a statement.
It is reported that in Crimea already overhauled all six stations located in Simferopol, Sevastopol, Feodosia, Yevpatoriya, Kerch and Dzhankoy.
The bridge to the Crimea from the Krasnodar Territory, along which trains will be launched to the peninsula, is the longest in Russia, its length is 19 kilometers. Earlier it was reported that passenger traffic on the Crimean bridge will be open in December this year, and cargo - in the summer of next year.