In the Chinese segment of the network came out material that is devoted to "quiet" submarines. In particular, it considers the atomic attack submarine Sea Wolf.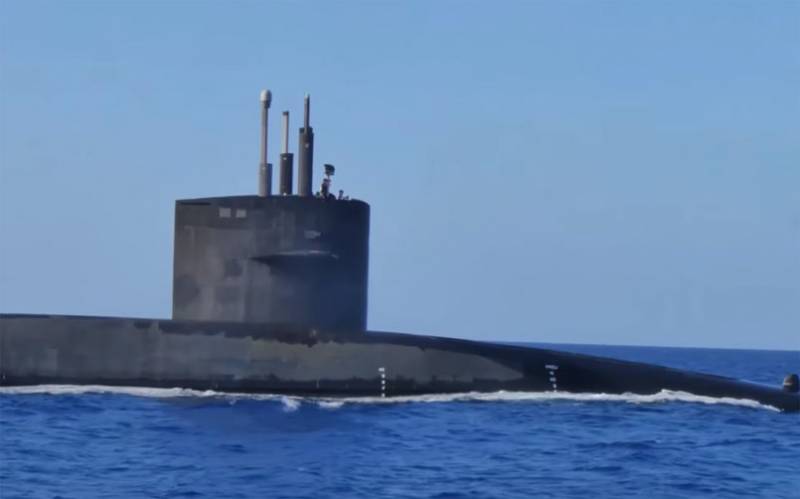 We are talking about the Chinese resource Sohu, in the military section of which the author declares literally the following:
The "Black Hole" submarines are not a Russian patent, the quietest nuclear submarine in the world, in fact, is the American class of submarines "Sea Wolf" ("Seawolf").
Recall that "Black Holes" abroad are often called diesel-electric submarines of the 636 project "Varshavyanka" (actually a joint project with the Soviet 877 "Halibut"). This "nickname" of Russian (Soviet) submarines is associated with their low noise and difficulty in detecting the enemy.
From material in the Chinese edition:
Although the Sea Wolf is expensive, it should be said that the Sea Wolf class nuclear submarine is the quietest nuclear submarine in the United States and even in the world. The Seawolf submarine has low noise and therefore a low probability of being detected. Seawolf nuclear submarines are capable of diving twice as deep as the Russian Black Holes (Varshavyanki) - 610 m versus 300 m. The nuclear submarine of the Sea Wolf class can go under water at a speed of 20 knots, and its opponent is very hard to find with sonar.
These statements cause some kind of bewilderment among experts. Firstly, the Americans called the Black Holes Russian submarines (PL) of the Varshavyanka project. Secondly, it is somewhat strange to say that Russia claims to have some kind of "patent" in relation to low-noise submarines. Thirdly, it is generally strange to compare diesel-electric submarines and nuclear submarines.
It must be recalled that the Varshavyanki is also operated in the Chinese Navy. According to the latest data, in the PLA Navy there are about 10 DEPL projects of 636 and 636М.