A new trend in the coverage of information: to talk not about what has been done in the country, but about what they are going to do, what plans are being built, what goals they are going to achieve. Or so: a few words about accomplished and a long monologue about goals and objectives.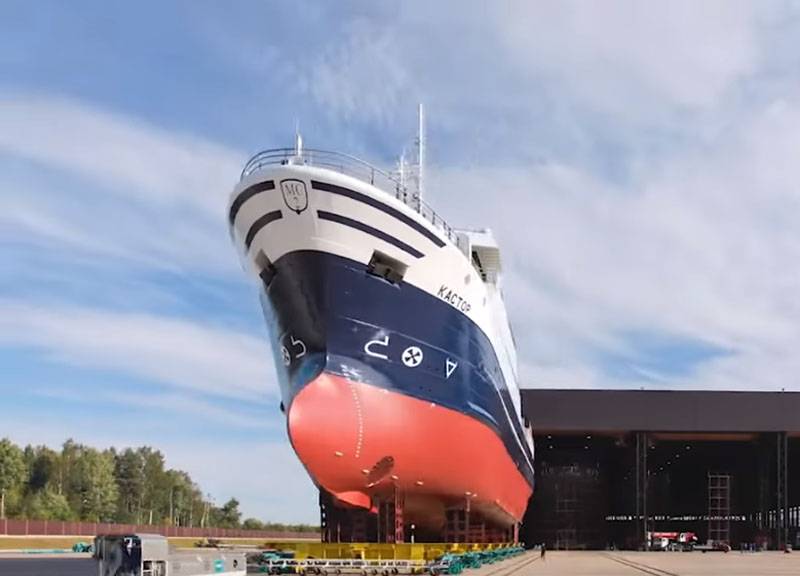 If previously data of such a plan were usually presented: how many factories, ships,
tanks
, aircraft, machine tools and other things in the country created during the reporting period, now now more and more often sound the words of the following nature:
43 fishing trawler ordered in Russia. A program to stimulate the shipbuilding industry is working with the goal that ships are ordered not abroad, but at domestic shipyards.
Such a presentation of information would not raise questions if in the end the plans and goals coincided with the result by 100 percent. But, unfortunately, often orders have to be cut back already in the process of their implementation, abandoning certain targets, changing plans to more modest ones. Moreover, there are a lot of excuses: either a lack of funds, then their inappropriate spending by a specific contractor, or a change in the general concept.
A video based on the material from the site "Made with Us" tells about the "shipbuilding boom" in Russia. Tankers and fishing vessels are described as follows:
They go off the slipways like hotcakes.
An example is the construction of river dry cargo vessels and the scale of the market for commercial ships.
From video:
What are they only worth
news
about launching the largest icebreakers, I'm silent about military shipbuilding.