Dozens of Iraqi protesters on Sunday evening attacked the Iranian consulate in the holy Shiite city of Karbala. Al-Jazeera reports referring to eyewitnesses that, having destroyed concrete barriers around the building, the crowd tore the flag of the Islamic Republic, replacing it with Iraq.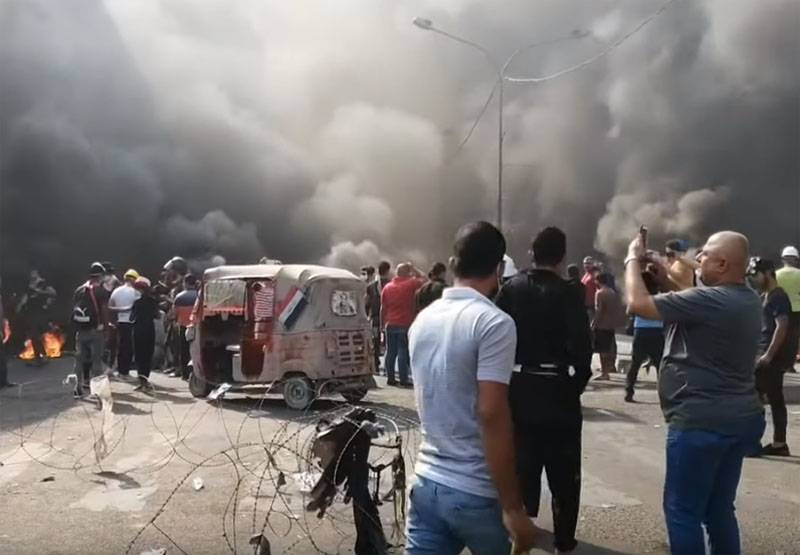 Police fired into the air to push back protesters who threw stones and burned tires in response.
No casualties were reported during the incident.
All this happens against the backdrop of ongoing unrest in Baghdad and the provinces with a Shiite majority in the south of the state. The protests are directed against the political regime and elite groups established after the 2003 war, which Iraqis accuse of embezzlement of the country's wealth, while the bulk of the population is only getting poorer.
An incident can have diplomatic consequences. Although a large part of the Iraqi population is Shia Muslim, as in Iran, the traditionally hostile relations between Arabs and Persians have a very long
history
. In addition, Baghdad secretly claims the Iranian province of Khuzestan with a predominantly Arab population, whose territory is rich in oil and gas, as well as a considerable amount of fertile land.