China presented a new light combat (combat training) aircraft L-15B, which is a modified version of the combat training aircraft L-15 (JL-10). The show and flights took place on November 2 at the Hongdu Aircraft Industry Group (HAIG) flight conference in China, which takes place in Nanchang.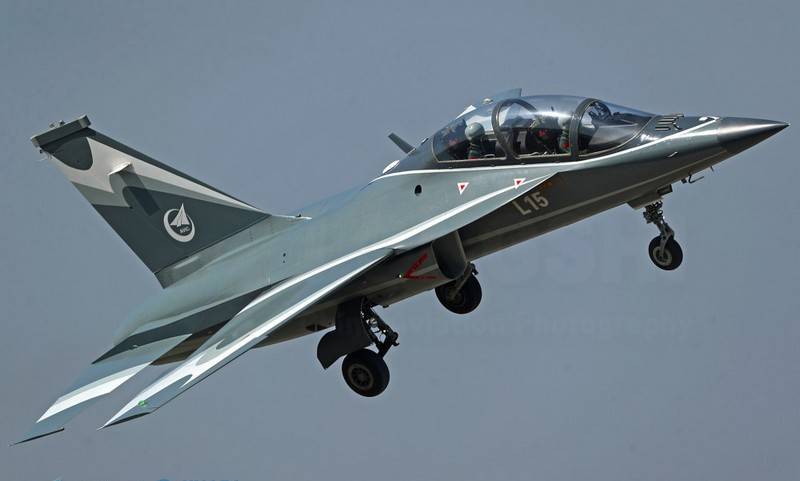 China's HAIG Aircraft Group showed off its new L-15B light combat aircraft, developed on the basis of the HAIG-produced L-15 combat trainer (JL-10). In turn, the aircraft L-15 (or L-15A) was created with the help of the Russian Design Bureau. A.S. Yakovlev and the Ukrainian company "Progress" them. A.G. Ivchenko. In the framework of such cooperation, Russian specialists helped their Chinese colleagues with the development of the airframe and airborne systems, and the task of the Ukrainian enterprise was to manufacture and supply the required turbojet engines.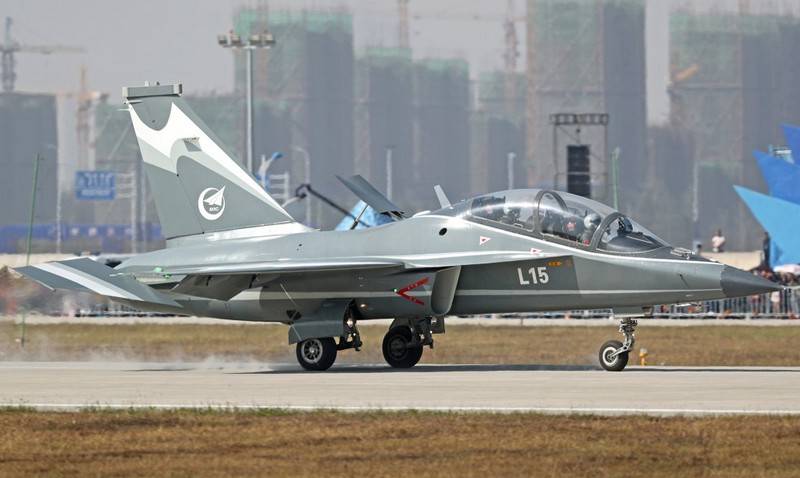 Reportedly, the L-15B two-seat aircraft is intended for use as a light attack fighter and a transitional combat training aircraft. The prototype was rolled out on 3 on May 2017 in one of the workshops of the aircraft factory in Nanchang.
As a further development of the Chinese aircraft JL-10 (L-15) and the Russian Yak-130, the new L-15B retains a glider of a similar design. At the same time, instead of the AI-222-25 afterburner engines developed by the Zaporizhzhya Ivchenko-Progress Design Bureau, it installed AI-222-25F engines with afterburner manufactured at Ukrainian Motor Sich. Allegedly, with the help of two engines with thrust on the afterburner according to 420 kgf, the L-15B aircraft is capable of speeds up to 1480 km / h.
The new aircraft has 11 suspension points for weapons. HAIG designers managed to place pylons under the wing and fuselage of the 9 aircraft for the installation of weapons, two more suspension points are available at the wingtips. An airplane has an armament control complex, including a controlled one. The central ventral pylon can also be used to mount a hanging container with an automatic cannon.
The L-15B has a radar with passive phased array antenna. The type and characteristics of the installed radar have not yet been called.
It is expected that poor countries needing low-cost jet light attack aircraft will show interest in this aircraft, and it is also possible that the L-15B will be adopted by the PLA Air Force as a combat training aircraft. Previously, Pakistan, Uruguay and Ukraine showed interest in the aircraft. There is no data on the conclusion of supply contracts.